Premium Cabinet Door Lock Protection
Regular price
$39.95
Sale price
$29.95
Unit price
per
Sale
Sold out
Premium Cabinet Door Lock Protection
Are you worried about the safety of your baby once they start crawling and are capable of exploring?!
Do you wonder how to keep them out of the cabinets and away from potentially harmful substances? I spent a lot of time in the early months of my first baby anticipating what her next move would be. I was always trying to think ahead to troubleshoot any possible dangers. That's what moms do.
One of the best things I did before my baby could crawl was investing in Premium Cabinet Door Lock Protection for my house. They let me relax and enjoy my time with her more because I wasn't terrified she'd get into something she shouldn't.
Also, worried about an accident when the child flips through the cabinet?!

Are you distressed because the baby door locks purchased on the market are too easy to open or fall off? Premium Cabinet Door Lock Protection is of high quality. After safety testing, our child safety cabinet locks can solve your worries. Lock in potential danger that will allow you to rest assured. Take care of your baby's healthy and happy growth.
Our Premium Cabinet Door Lock Protection is easy to install. No tools or drilling are required. Widened double balance switches can be latched and unlatched one-handed for adults, but it is almost impossible for children to open because the button widens and the required finger force exceeds the current strength of the child.
Our Premium Cabinet Door Lock Protection has a novel and unique appearance and does not affect the beauty of your furniture. It is made of ABS material. The fixed end is designed to rotate 360° so that the safety buckle will automatically slide down after opening. A flexible strap allows latching around corners. Our child protection lock uses strong adhesive on the back. In this way, you no longer need to worry about the safety fridge lock falling off.
Premium Cabinet Door Lock Protection can be used for refrigerators, cabinets, drawers, washing machine, trash can, toilet seats, freezer, oven, closet, cupboard, window, slide doors, dishwasher, covers, stove, dresser, locker, fireplace, nightstand, anywhere what the child touched. With these childproof locks for cabinet doors, you can keep your stuff neatly organized as your curious child or pet cannot reach it!
If you want to remove it, please do not pull out the Premium Cabinet Door Lock Protection forcefully.
It can be removed by the following two methods to avoid paint damage:
Take a fishing line (or dental floss) and slide it down to the back of each base of the drawer locks baby proofing. If there is any residue after cleaning, wipe it with detergent.

Use a hairdryer to heat and soften the adhesive, and then steadily remove the child safety strap locks.
Package Include:

10 X Premium Cabinet Door Lock Protection in a package.
Shipping Policy

FREE SHIPPING (Worldwide) FOR ORDERS ABOVE $60!

Our Estimated Shipping Time

🚀 To USA:

     Standard Shipping (7-15 days) - $5.95 (Free over $60)

🚀 To CANADA:

     Standard Shipping (10-15 days) - $5.95 (Free over $60)

🚀 To AU/ UK/ NZ:

     Standard Shipping (7-12 days) - $5.95 (Free over $60)

🚀 To DE/ES/IT/NL/SE:

     Standard Shipping (7-10 days) - $5.95 (Free over $60)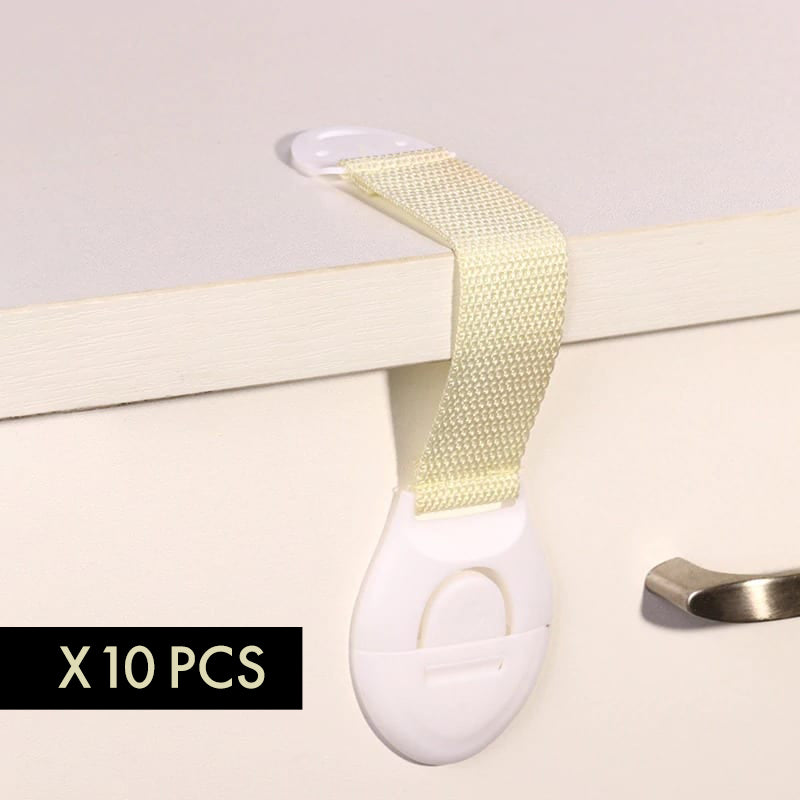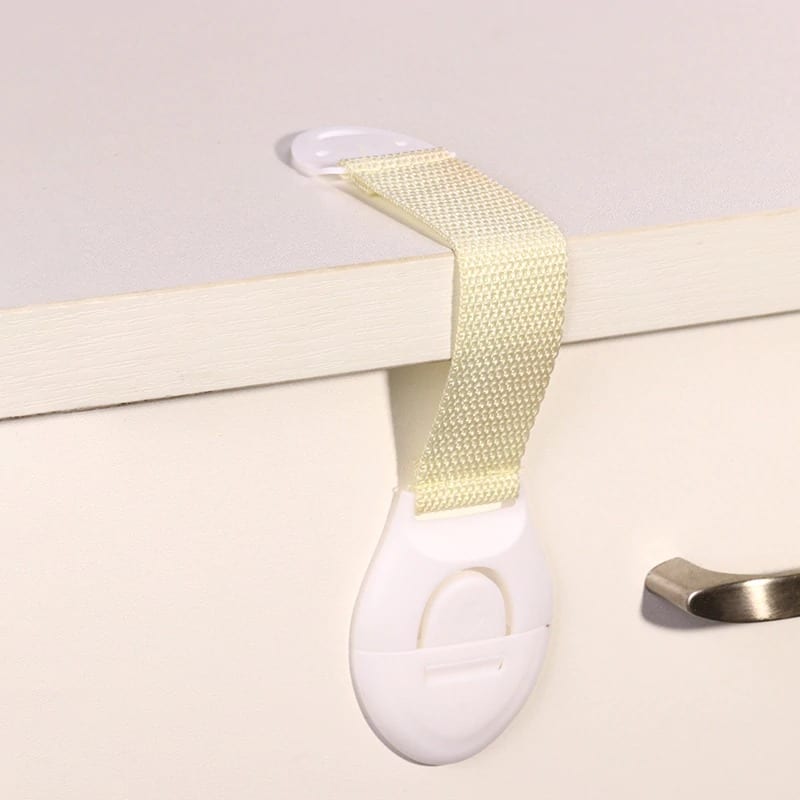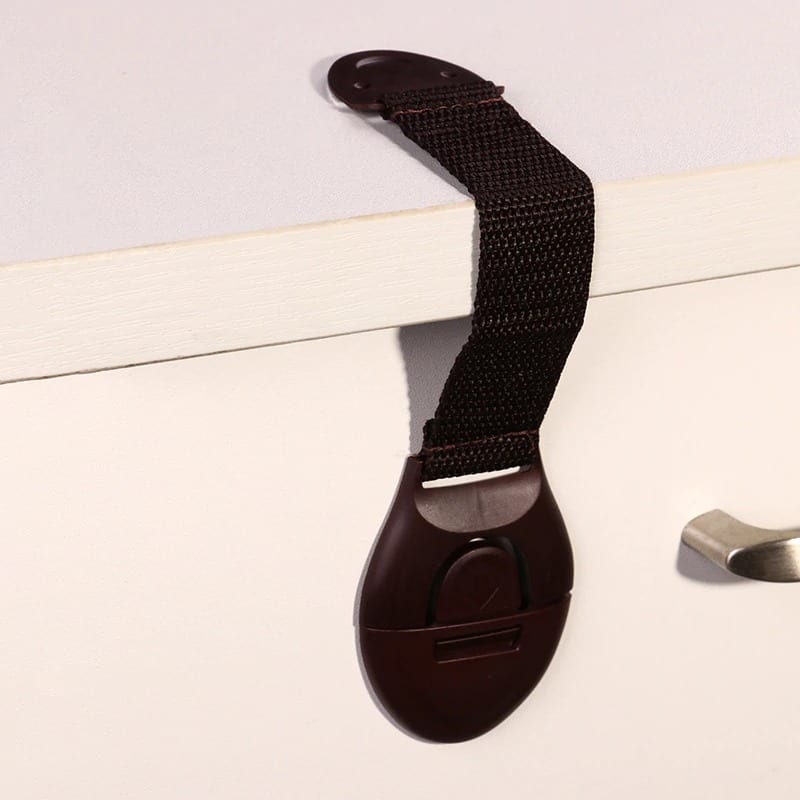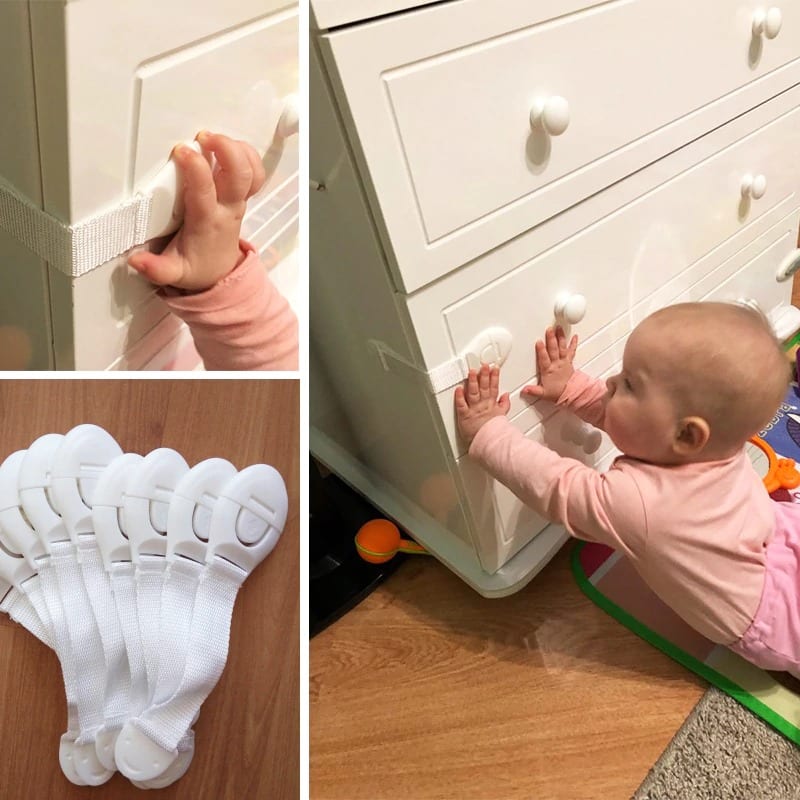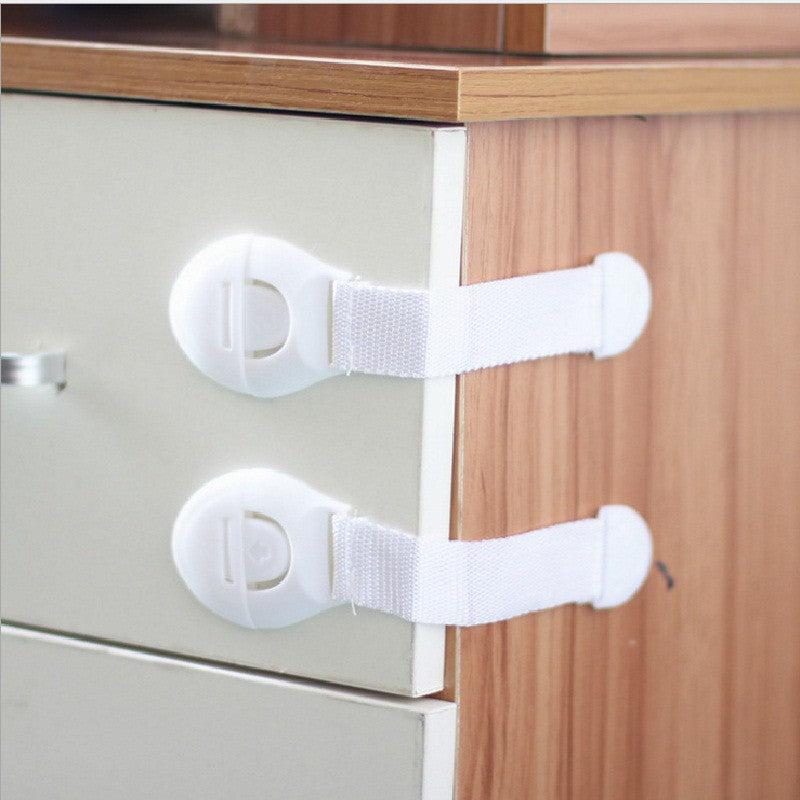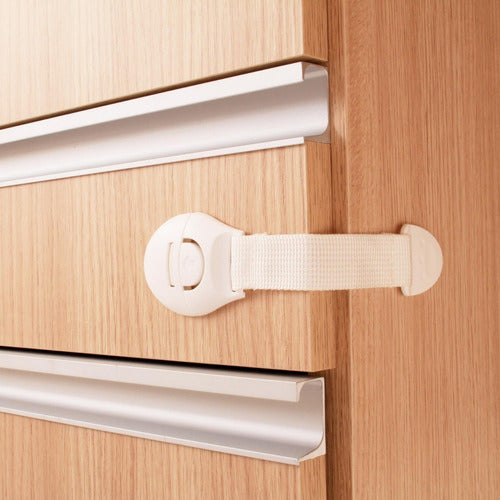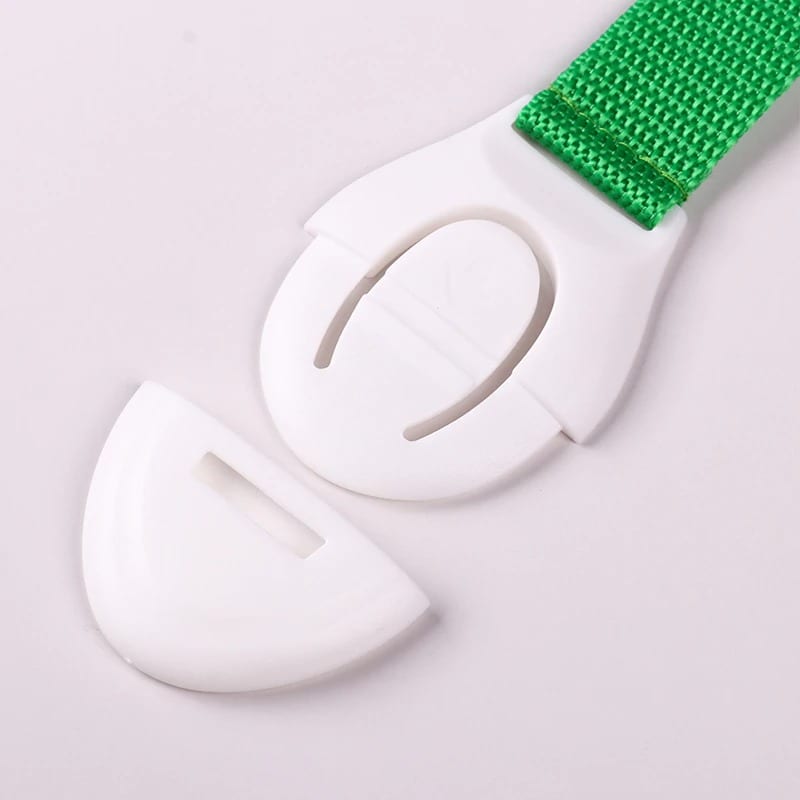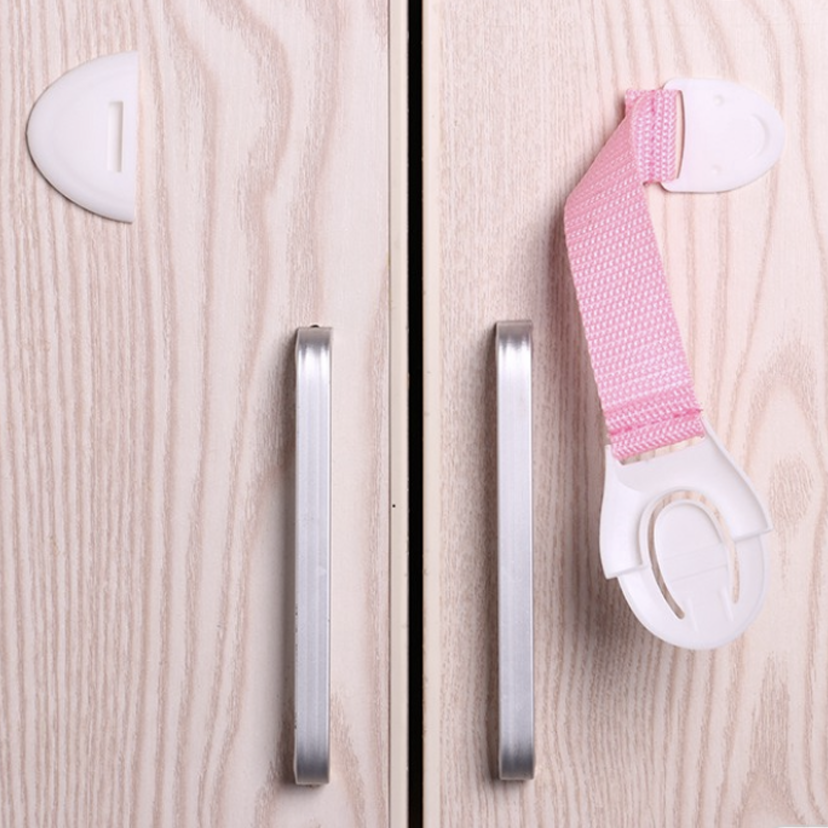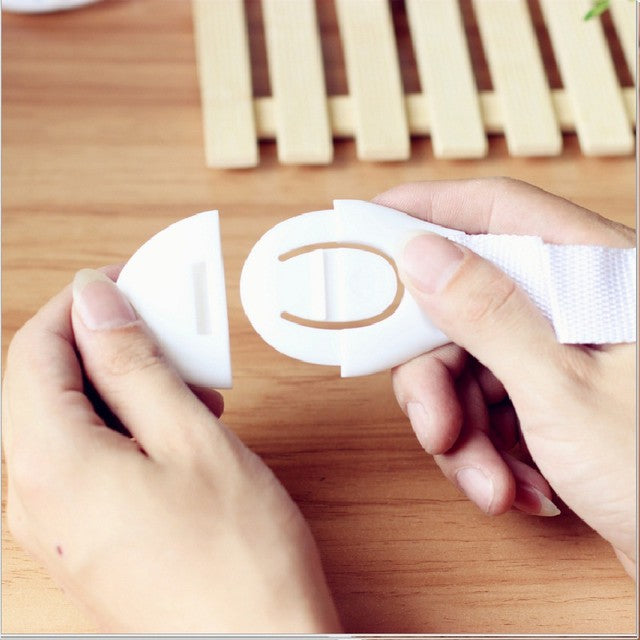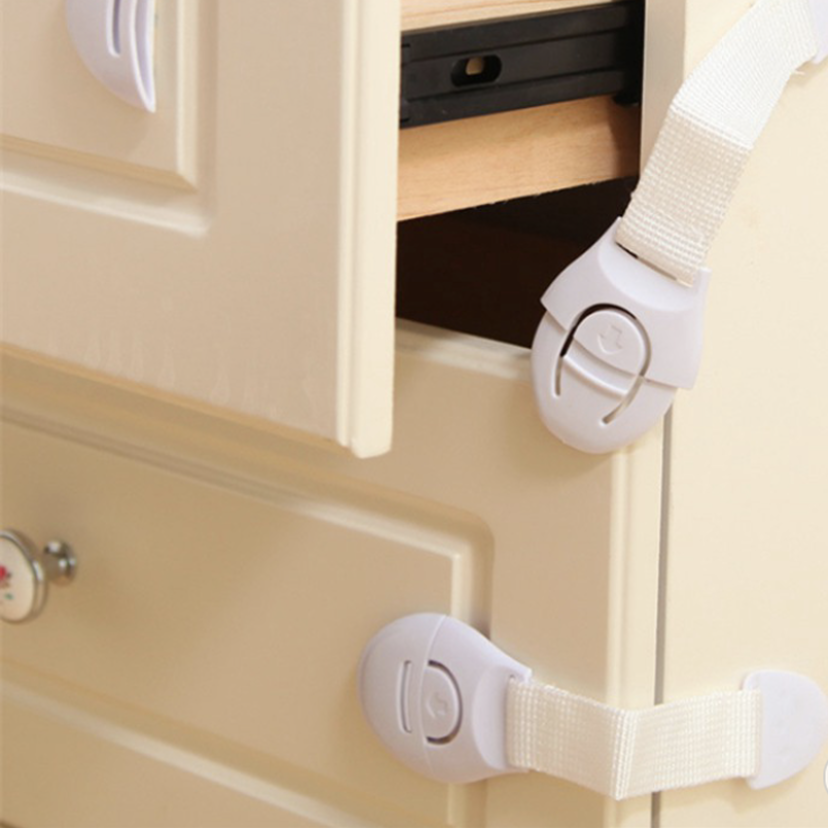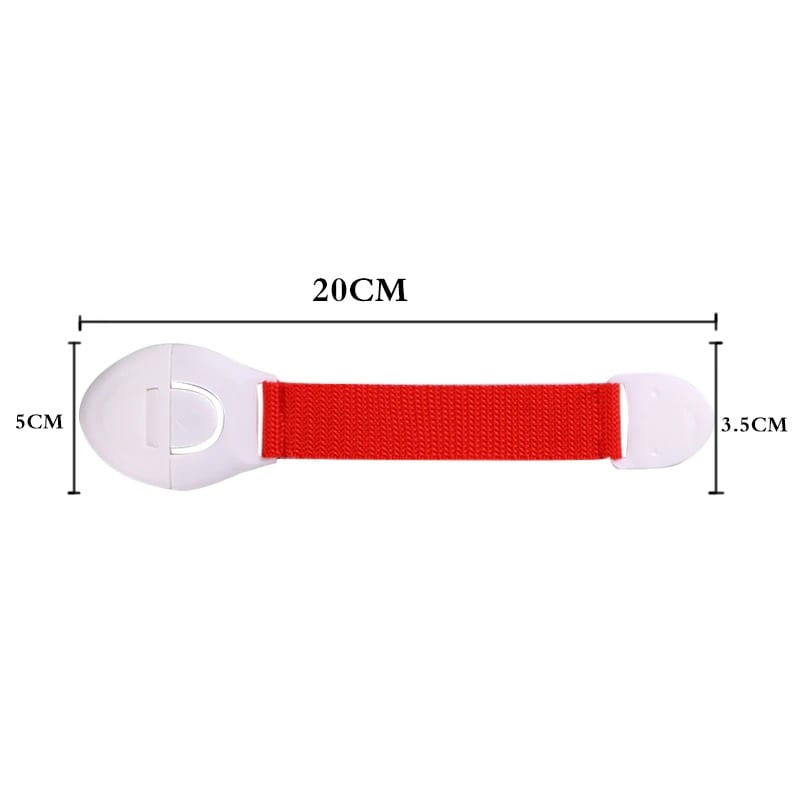 Good, safe, the variety of colors to accompany different furniture is appreciated. The only thing is that each unit comes with two different details, and a unit came with two details of one type and nothing of another. But in general satisfied with the purchase.
Good quality product, fast shipping.
it's the Best product for my Small and large fridges Lock 🔐
Goods, I will describe it, I have received it through the Moscow.
Excellent limiter, its function is great