Premium Anti Snore Wristband
Regular price
$79.99
Sale price
$33.99
Unit price
per
Sale
Sold out
Does Snoring Keep You Up At Night?

This Device Can Help!
If you are lucky enough to sleep in the same room with a person who snores, you know the struggle of waking up well-rested. Many people underestimate this problem and simply ignore it while others truly understand all the health risks that might come with it. 
Discover Premium Anti Snore Wristband, is an anti-snoring device that considerably reduces snoring as soon as you start using it!

It's manufactured with a patented technology that's now beating sales records around the world!
The Premium Anti Snore Wristband is equipped with a powerful bio receptor that detects sound and movement.
It's designed to recognize the first "signs" of snoring.
Once these first symptoms are detected, the Premium Anti Snore Wristband sends small electrical impulses to your wrist.
Think of putting your phone on vibrate. The micro pulses will let you know that you're snoring without waking you so you change your sleeping position, and your throat's airways will open up again.
What does that mean? Premium Anti Snore Wristband detects snoring before it starts and makes you change your sleep position so your snoring significantly decreases!
About Premium Anti Snore Wristband

Simple & Non-Invasive :
No need to place anything in or on your nose! This non-invasive technology is the solution to all your snoring problems! Improve the quality of your sleep with the Premium Anti Snore Wristband.

Non-Invasive :
This simple wristwatch has a biosensor to detect snoring and stimulates your wrist with a gentle electrical pulse to adjust your mouth and open your jaw to stop snoring.

Anti-Snoring Solution :
The anti-snoring device is a sensor that detects heavy breathing & snoring. It improves the quality of your sleep with the Premium Anti Snore Wristband and feels the difference.

Simple & Convenient :
Durable watch with a comfortable wristband that is easy to operate and convenient to use.

Help Those Around You Sleep Better :
Stop snoring and heavy breathing before it starts and allows others to fall asleep with you. With the Premium Anti Snore Wristband, there is no need for earplugs anymore! No more lying in bed tossing and turning. For those tired of pills and earplugs, this non-invasive anti-snore detector is the best way to go!
Product Features :

Easy To Use :

Just strap on your Premium Anti Snore Wristband and press the on/off switch to turn it on. Go to sleep like you normally would and Premium Anti Snore Wristband will do the rest.
Comfortable, Lightweight & Secure :
Premium Anti Snore Wristband is designed and tested to be as comfortably as possible. The gentle electric pulses will not effect your sleep, wake you up, or hurt you at all.
It Helps With Deep Sleep :
By reducing your snoring with Premium Anti Snore Wristband, you're increasing the amount of oxygen to your lungs. This helps your body to stay in deep sleep state for the time your body needs it to.
Good For Your Health :
Without the right level of sleep, your body will not be able to function at optimal levels. For many people, consecutive nights without the right amount of sleep can start to be detrimental to their health
Suitable For All :
Premium Anti Snore Wristband has a comfortable "one size fits all" design with an adjustable strap. Whether your male, female, skinny or plus sized, it's fits.
Product Specifications:

Item Type : Premium Anti Snore Wristband
Color : Black
Size : Approx.5.8 x 4 x 1.3cm / 2.3 x 1.6 x 0.5inch
Wristband Total Length : 27 x 2.5cm / 10.6 x 1.0inch
Power Supply : 1 * 1.5V AAA battery (Not included)
Weight : Approx.195g

Package list:

1 x Snore Stopper Device
1 x Wrist Band
1 x Screw Driver
1 x Self-Adhesive Electrodes
1 x User Manual
Product Type :

Take advantage of this special offer to get your Premium Anti Snore Wristband at an ONLINE-ONLY price.
Premium Anti Snore Wristband offers relief from one of the most common sleeping issues around the world. It could be the perfect solution for everyone who snores at night. It is a great device for all walks of life and ages.

You can STILL save a bundle by buying Premium Anti Snore Wristband's in bulk. The more you buy, the smaller the price!
📦  * Exclusive Free & Fast Shipping Worldwide*  ✈️
Shipping Policy

FREE SHIPPING (Worldwide) FOR ORDERS ABOVE $60!

Our Estimated Shipping Time

🚀 To USA:

     Standard Shipping (7-15 days) - $5.95 (Free over $60)

🚀 To CANADA:

     Standard Shipping (10-15 days) - $5.95 (Free over $60)

🚀 To AU/ UK/ NZ:

     Standard Shipping (7-12 days) - $5.95 (Free over $60)

🚀 To DE/ES/IT/NL/SE:

     Standard Shipping (7-10 days) - $5.95 (Free over $60)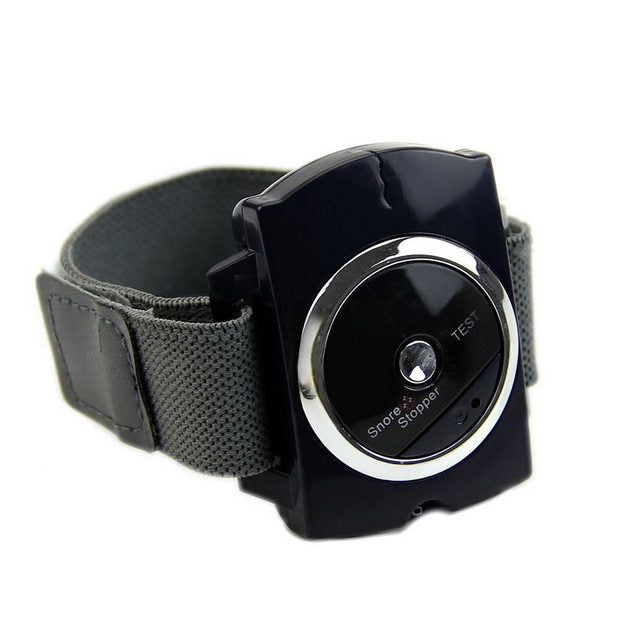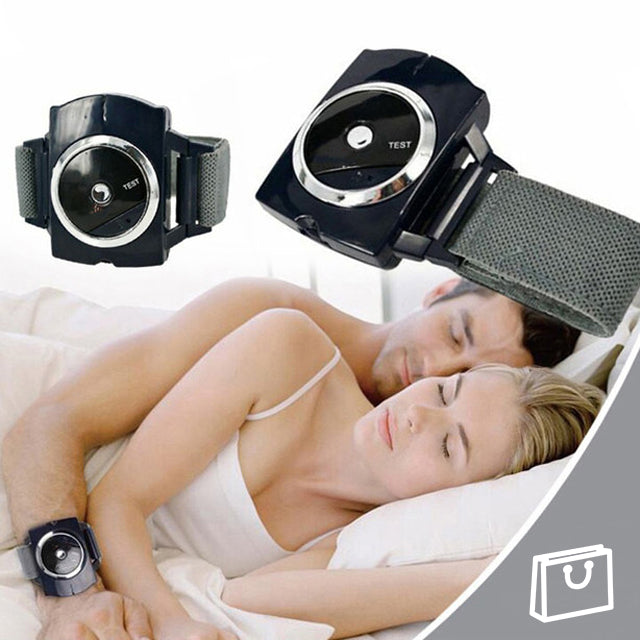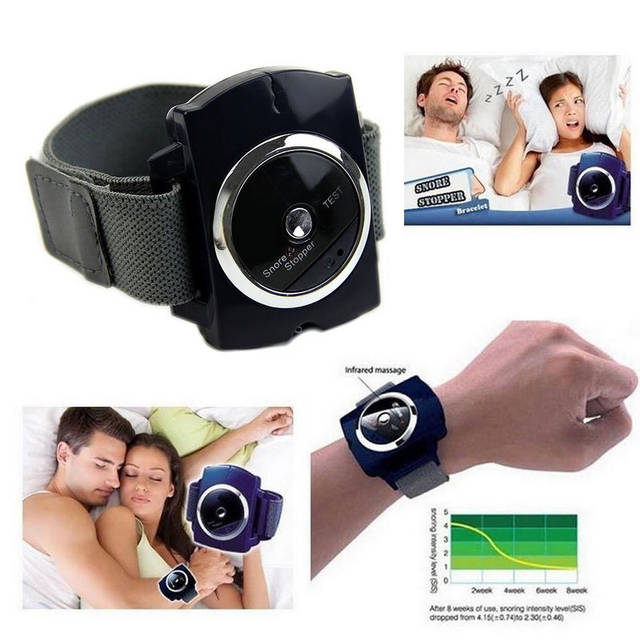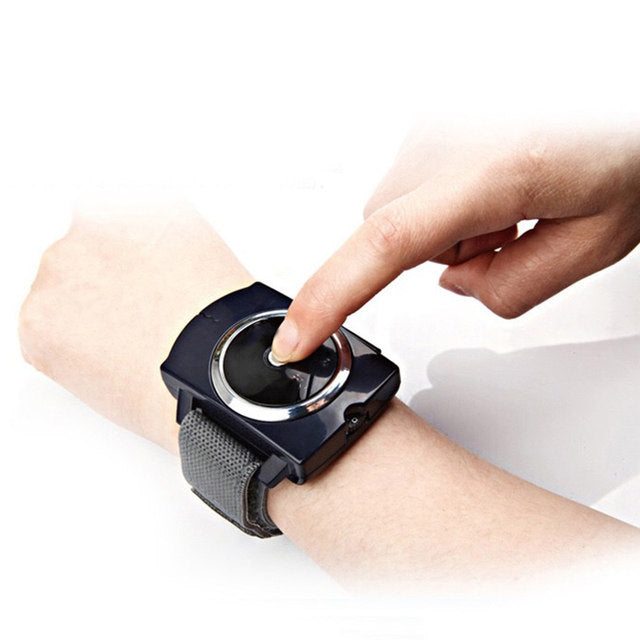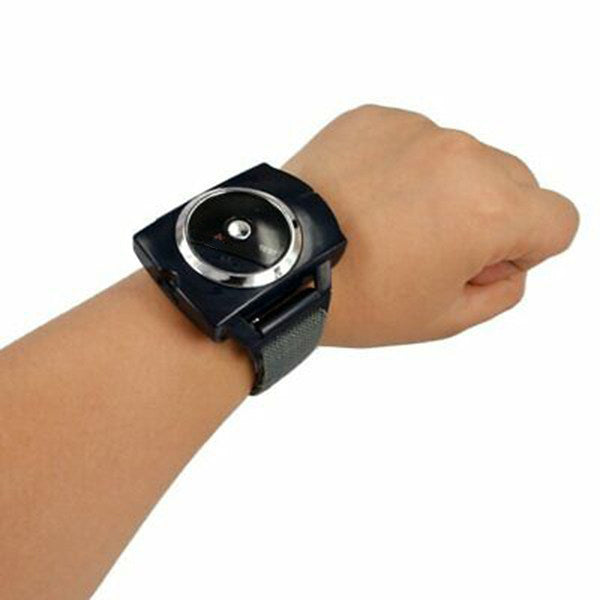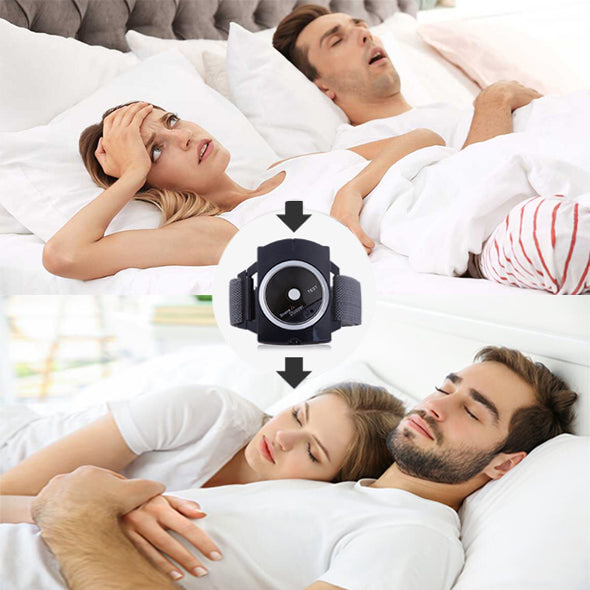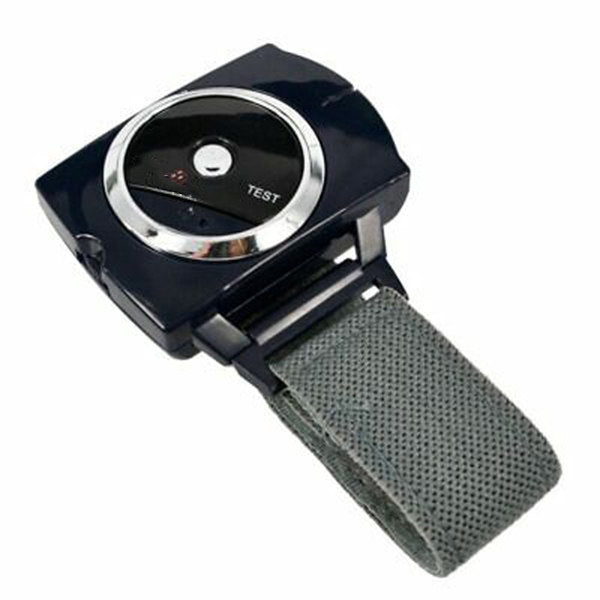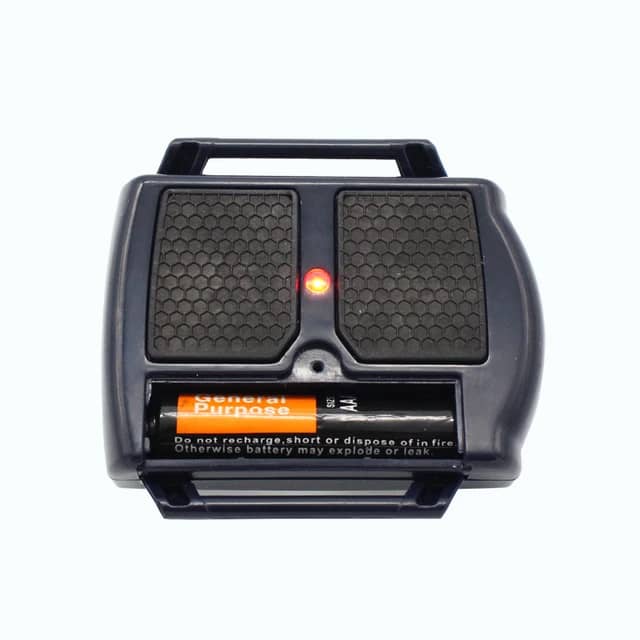 It works for me when it comes to snoring.The watch or gel patches has caused me to have contact dermatitis never had this before, anyone else developed this. every time it clears up I put the watch back on and back it comes. Any advice would be great. I emailed the company but they never responded.
I have only worn the wristband for a couple of nights. If I could change one thing about it, I would make it to where you don't have a green light flashing in your face all night. I have also noticed that it only picks up my snoring if I have the wristband close to my face at night. My fiance says he has noticed a decrease in my snoring. Shipping seemed to take forever.
Thanks for getting this item to me quickly. With the covid pandemic about I thought it may have taken longer. Have a good 2022 and Cheers from New Zealand
I am usually a skeptic when it comes to theses type of things but when I tried it on my brother after a day of drinking and his snoring as well as mine would wake the dead... it actually worked everyone in the household did not hear him snoring and had a peaceful sleep.
I would highly recommend this product.