18 In 1 Multifunctional Portable Tool
Regular price
$39.95
Sale price
$25.95
Unit price
per
Sale
Sold out
It can turn a screw. It can open a beer bottle. It can fix bicycles, toys, snowboards, and so much more!
Your man needs this!
Discover the power of the tiny yet sturdy 18 In 1 multifunctional portable tool.
Make The high-Quality alloy steel your everlasting fixing buddy.
Be sure to attach a key in the built-in loop, so that it is with you always.
18 Functions:
1. Hexagon socket 8mm
2. Hexagon socket 7mm
3. Hexagon socket 6mm
4. Hexagon socket 5mm
5. Hexagon socket 4mm
6. Hexagon socket 3mm
7. Screwdriver flat (-)
8. Screwdriver Philip (+)
9. Bottle opener
10. Outer hexagon 13mm
11. Outer hexagon 12mm
12. Outer hexagon 11mm
13. Outer hexagon 10mm
14. Outer hexagon 9mm
15. Outer hexagon 8mm
16. Hanging Hole
17. Hexagon 16mm
18. Hexagon 14mm


Here are 6 Compelling Reasons Why Everyone Should Own One:
  Small & Compact
Easily store your Multifunctional Portable Tool in your pocket. This way you can be a DIY hero anywhere and always.
  Built-In Key Loop
A built-in key loop allows you to attach the Multifunctional Portable Tool to all of your keys. Yet, even if you need it to fix something outside the house, it is always there for you!
  18 Functions
The 18-in-1 tool is available for this price?! It's a great deal! A Multifunctional Portable Tool like this one may make all those repairs a breeze.
  Durable and long-lasting material
Made from the best of stainless-steel, which will stay rust-free and shiny no matter what.
  Amazing Cool Design
Hexagon snowflake-shaped Multifunctional Portable Tool is a fantastic design choice. It's not just a remarkable tool; it also has a striking visual appeal.
  Best Gift Idea
It is an ideal gift for any man in your life. Be it your father, husband, boyfriend, or your son. Make them smile with glee this Christmas.
Product Specifications:
Product Name: 18 In 1 Multifunctional Portable Tool
Material: Alloy Stainless Steel
Product Size: 6cm x 6cm
Product Color: Black or Silver
What's In The Box:
1 X 18-In-1 Multifunctional Portable Tool

Shipping Policy

FREE SHIPPING (Worldwide) FOR ORDERS ABOVE $60!

Our Estimated Shipping Time

🚀 To USA:

     Standard Shipping (7-15 days) - $5.95 (Free over $60)

🚀 To CANADA:

     Standard Shipping (10-15 days) - $5.95 (Free over $60)

🚀 To AU/ UK/ NZ:

     Standard Shipping (7-12 days) - $5.95 (Free over $60)

🚀 To DE/ES/IT/NL/SE:

     Standard Shipping (7-10 days) - $5.95 (Free over $60)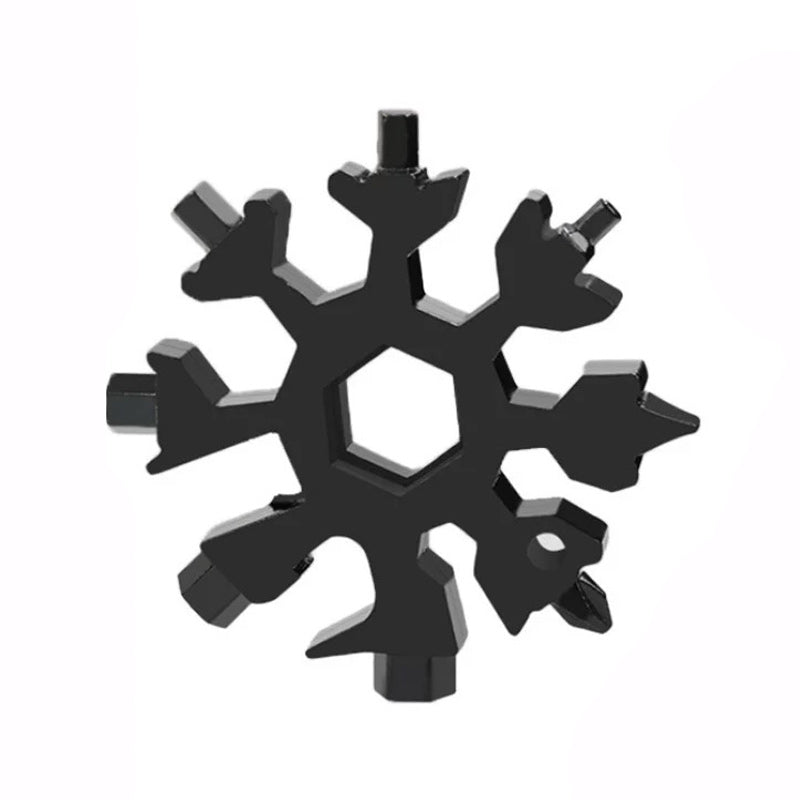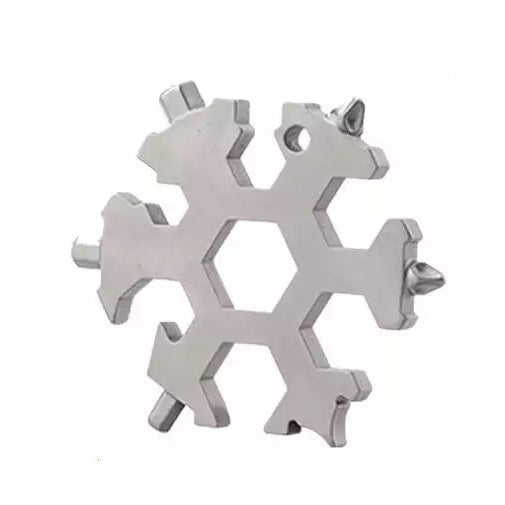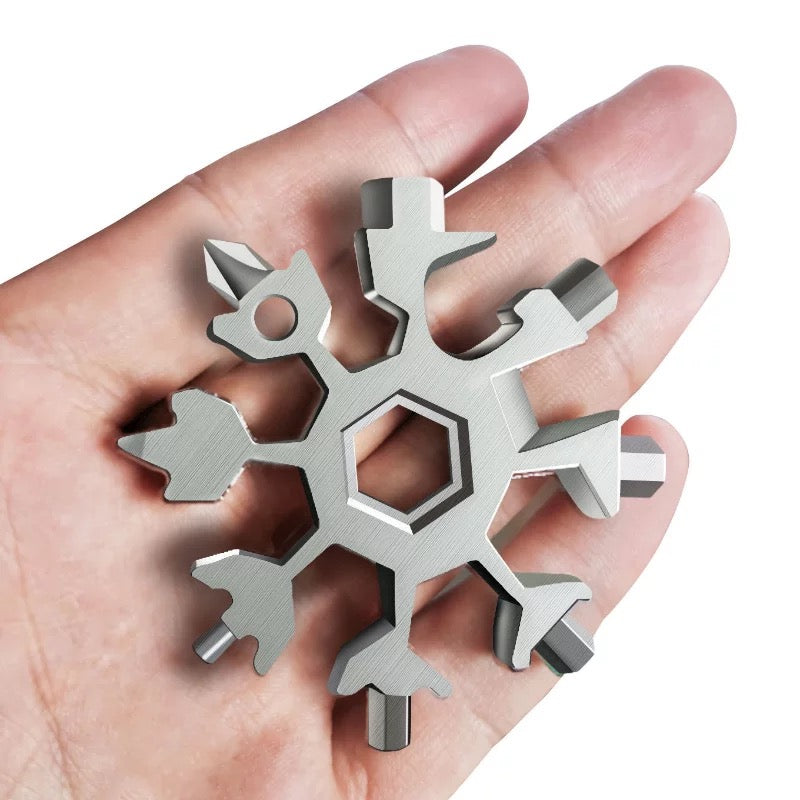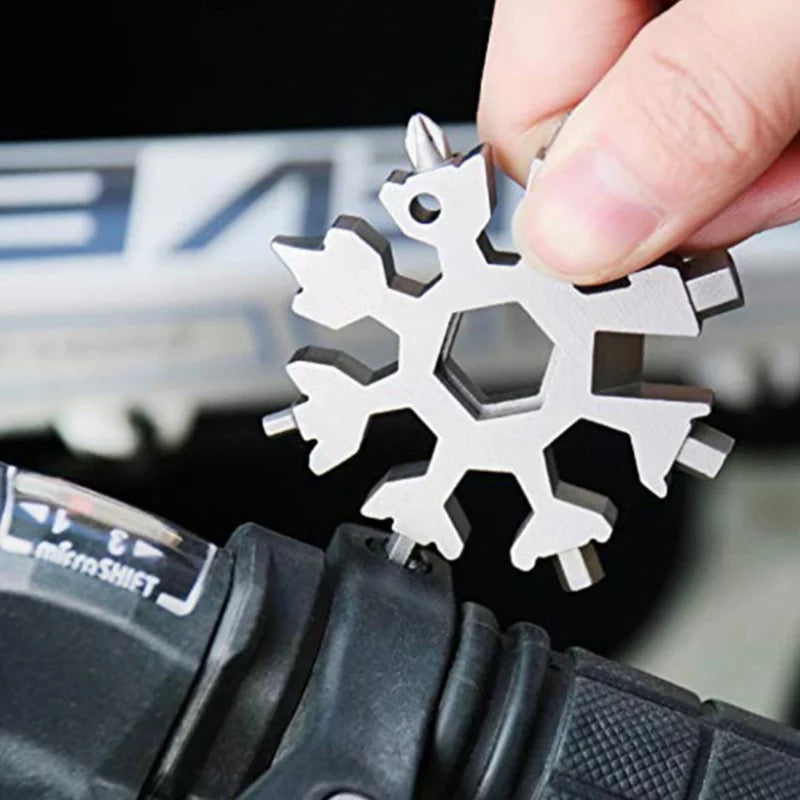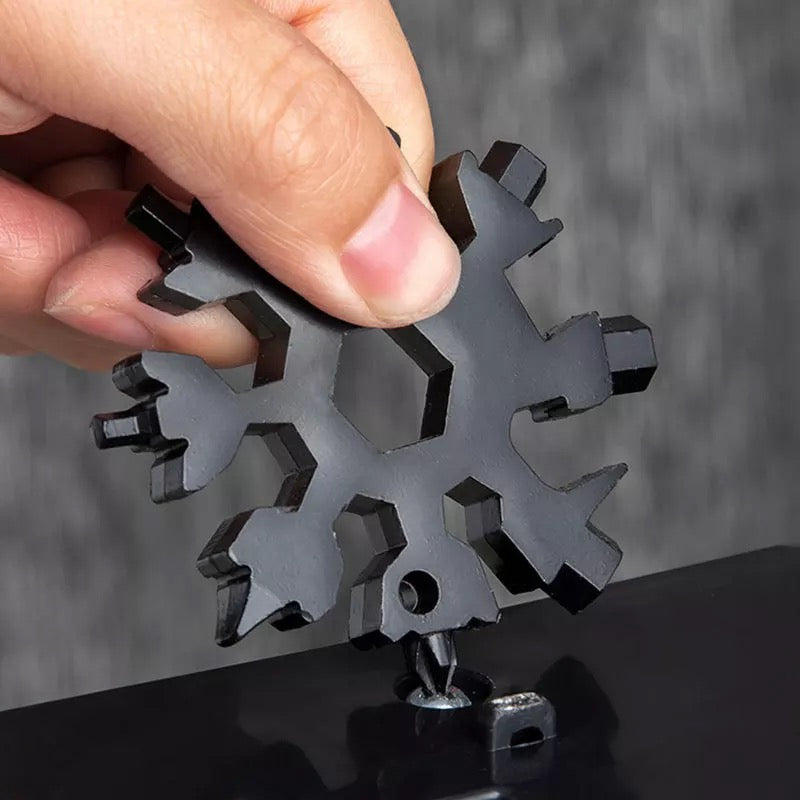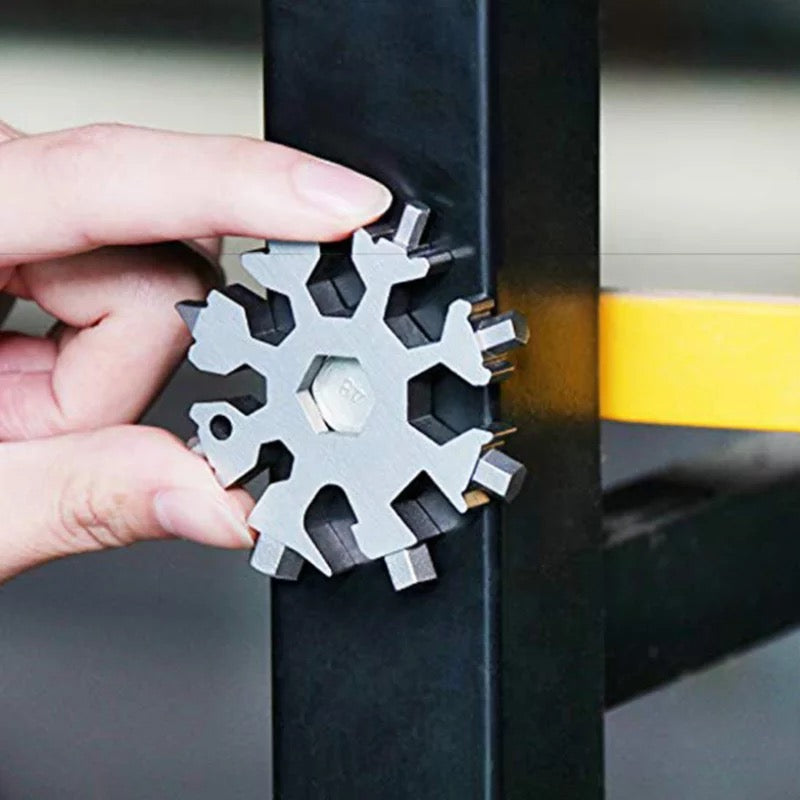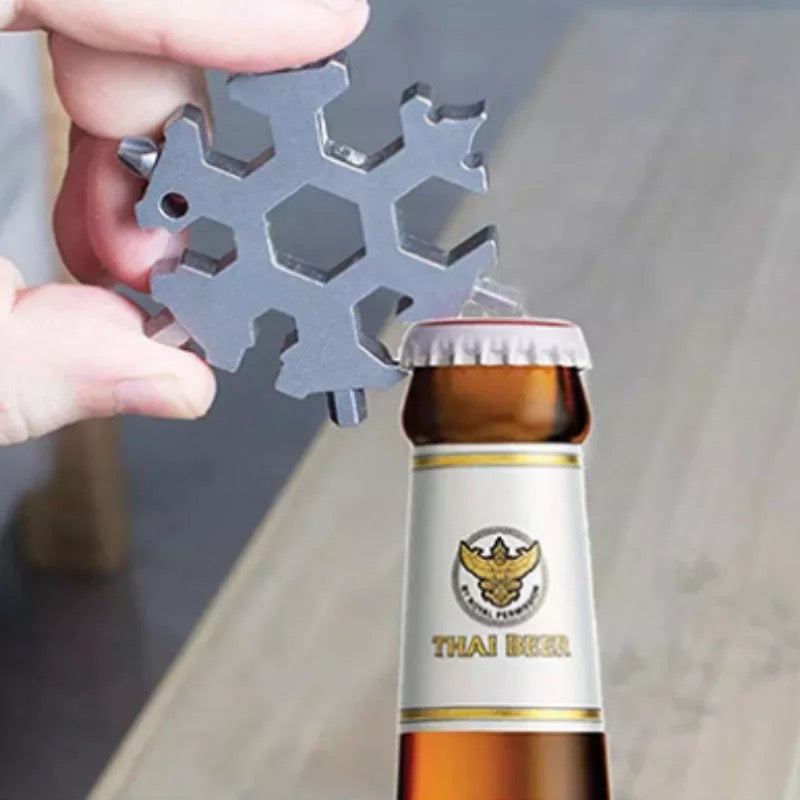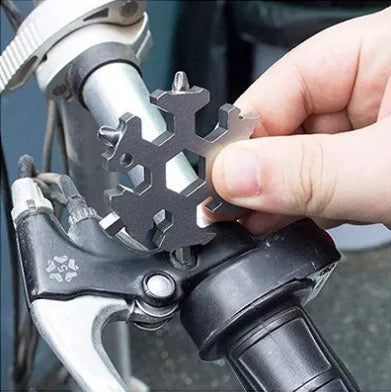 Very useful product for bike
Cool, awesome, cool thing.