MPG 4 In 1 Wireless Chargers
Regular price
$79.95
Sale price
$49.95
Unit price
per
Sale
Sold out
MPG 4 In 1 Wireless Chargers 2021 🔋⌚
The best wireless chargers will help you cut down on cables and the clutter. With a wireless charger, you simply drop your phone on a pad, and the juice starts flowing; there's no need to deal with Micro USB, USB-C or Lightning cable.
MPG 4 In 1 Wireless Chargers is great for supplying power to a phone and more versatile wireless chargers for those who want to juice up to three gadgets at once, including a smart phone, smart watches and earbuds. MPG 4 In 1 Wireless Chargers is one of the best wireless charger for those who are juggling with multiple smart phones, smart watches and earbuds. This device supports all 4 charging ports at once, so you can just drop these devices on the dock and just start charging immediately. It also doesn't take up that much room on a nightstand and eliminates the need for four separate chargers.
Product Feature:

1. Wireless quick charging, smartwatch charging stand, wireless headset charging base.
2. Different mobile phones correspond to different charging ports, three ports satisfy the power supply of most mobile phones in the market.
3. Can also be sued as docking for phones, earbuds, and smartwatches.
4. Made of high-quality plastic material, sturdy, durable, and long service life.
 
Product Specification:

Condition: 100% Brand New
Item Type: Wireless Charger Base
Model: FU-01
Material: Plastic
Optional Color: Black
Optional Type: with Wireless Charger, without Wireless Charger
Input: DC5V-3A,9V-2A
Charger Base Output: DC 5V-1A
Wireless Charger Output: 10W
Charging Current: 3100mA
Weight: Approx. 252g
Package List:
1 x Manual
1 x Wireless Charger Base
1 x Smartwatch Charging Rack
Shipping Policy

FREE SHIPPING (Worldwide) FOR ORDERS ABOVE $60!

Our Estimated Shipping Time

🚀 To USA:

     Standard Shipping (7-15 days) - $5.95 (Free over $60)

🚀 To CANADA:

     Standard Shipping (10-15 days) - $5.95 (Free over $60)

🚀 To AU/ UK/ NZ:

     Standard Shipping (7-12 days) - $5.95 (Free over $60)

🚀 To DE/ES/IT/NL/SE:

     Standard Shipping (7-10 days) - $5.95 (Free over $60)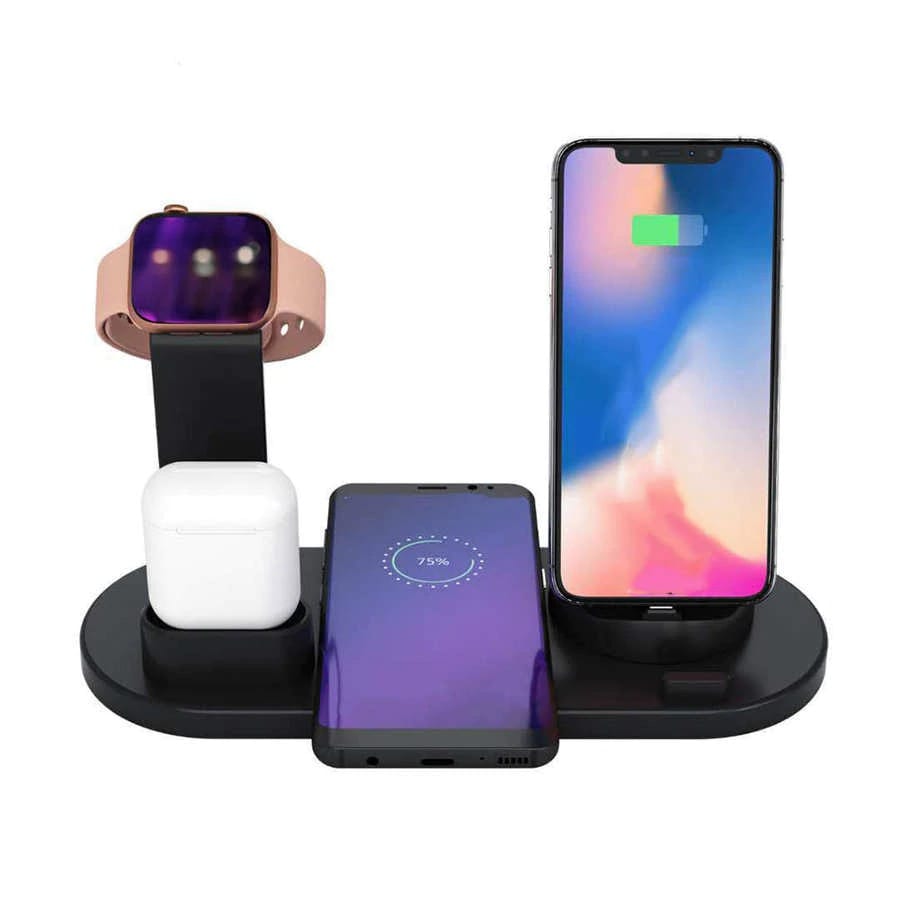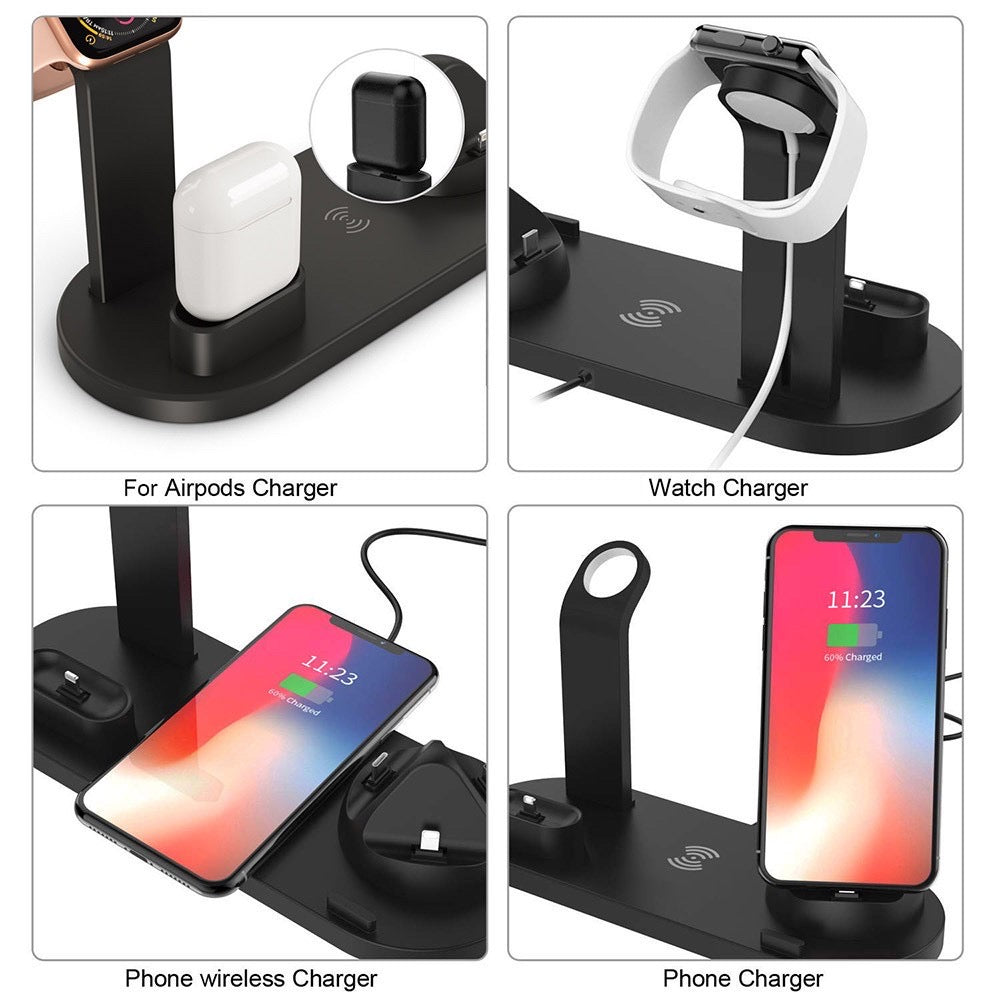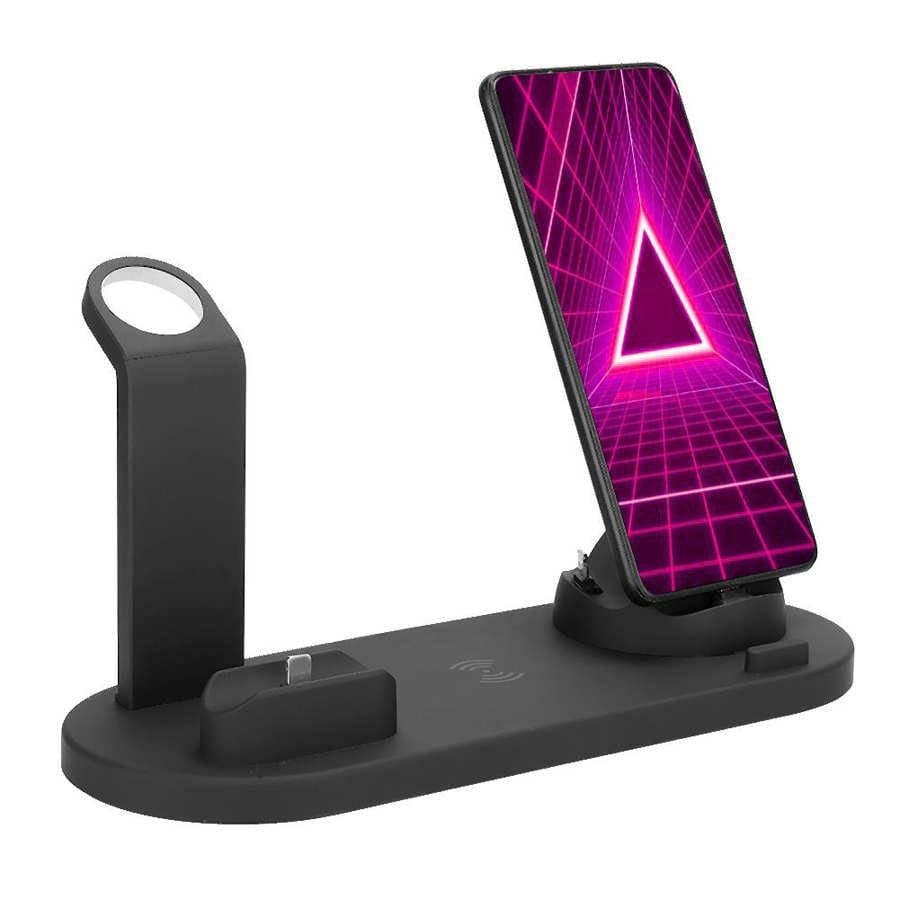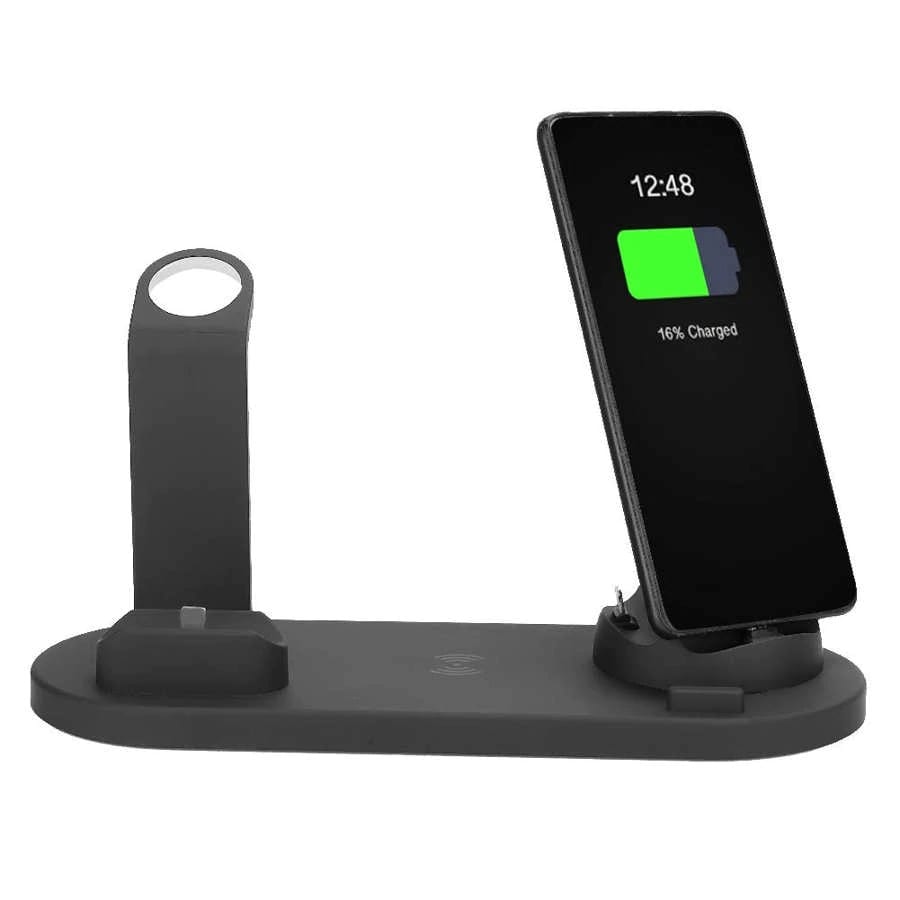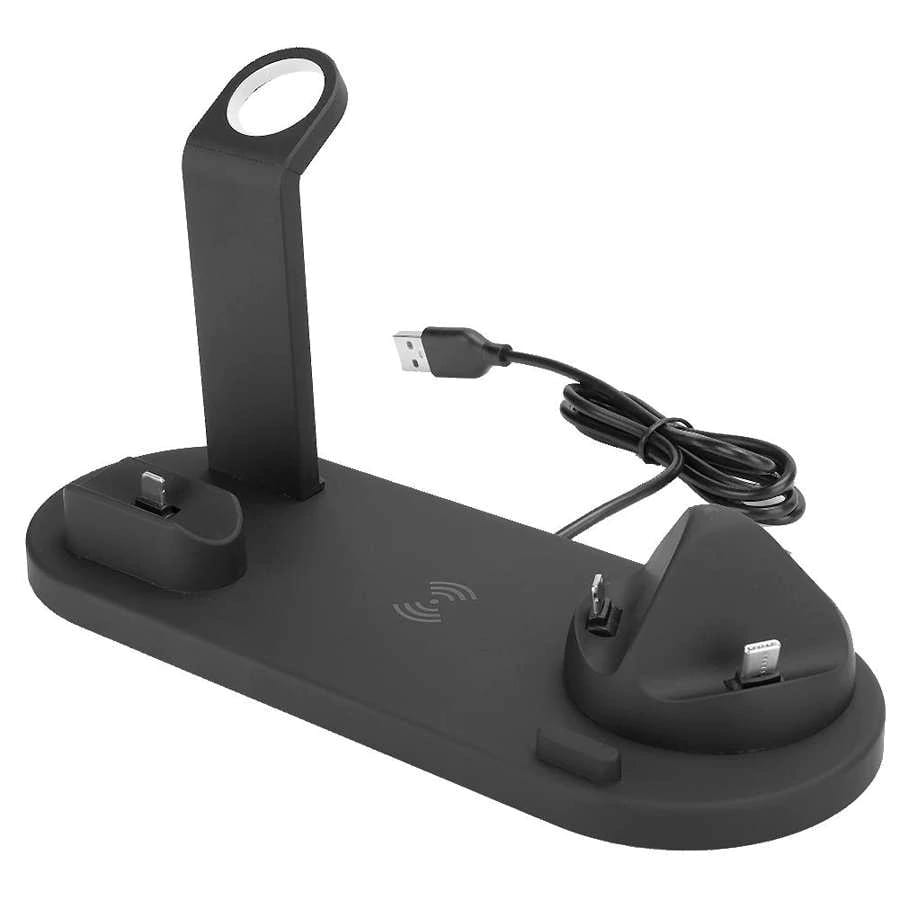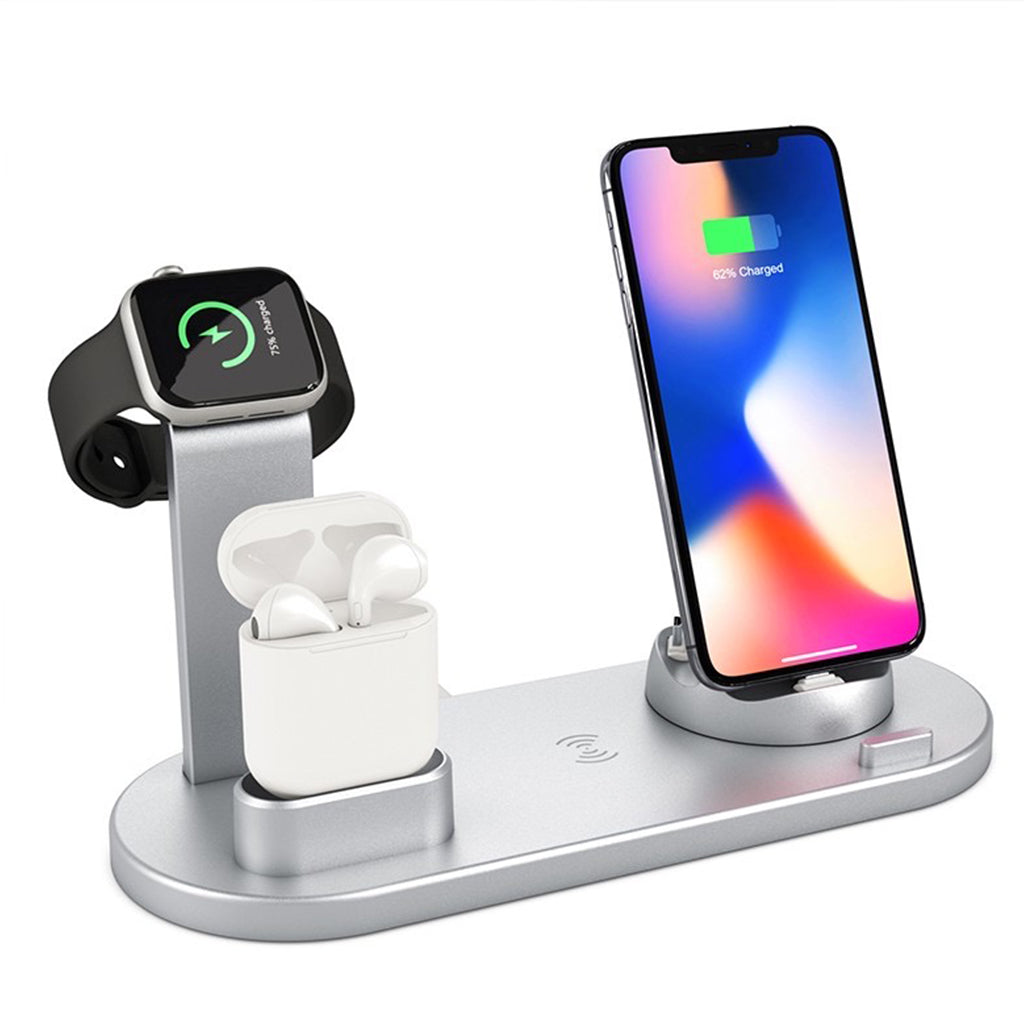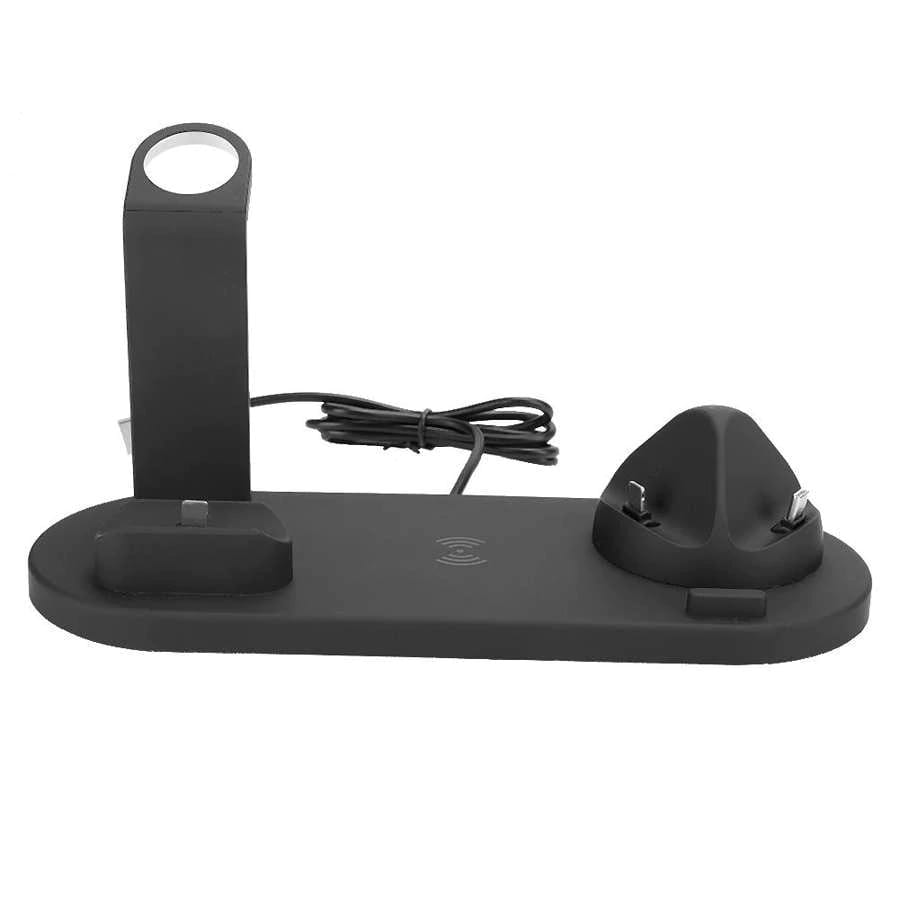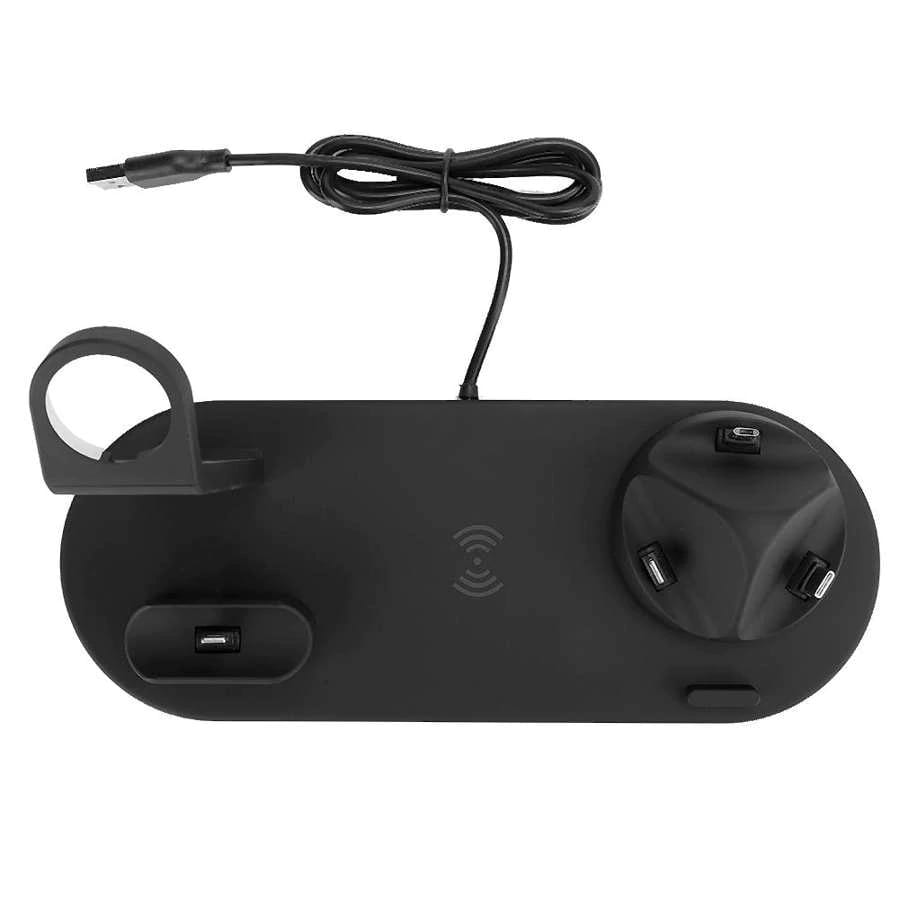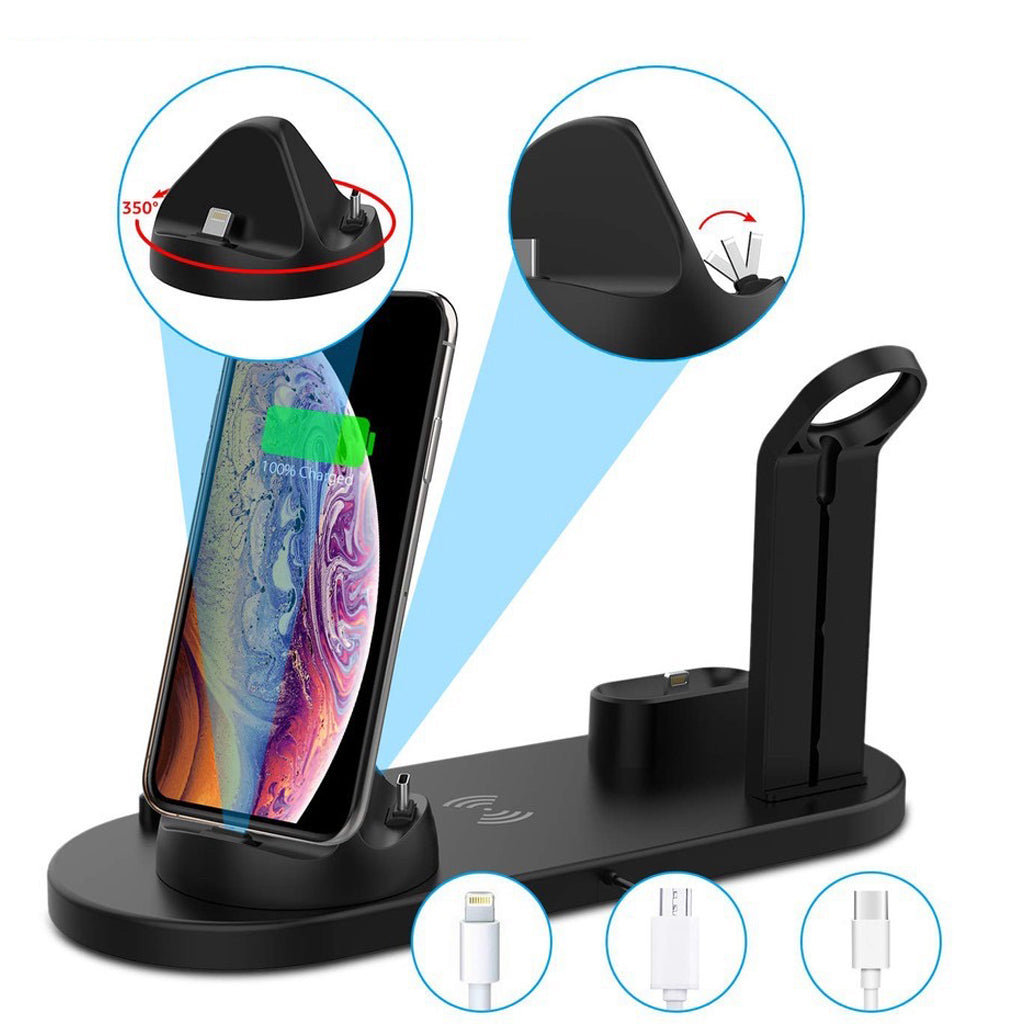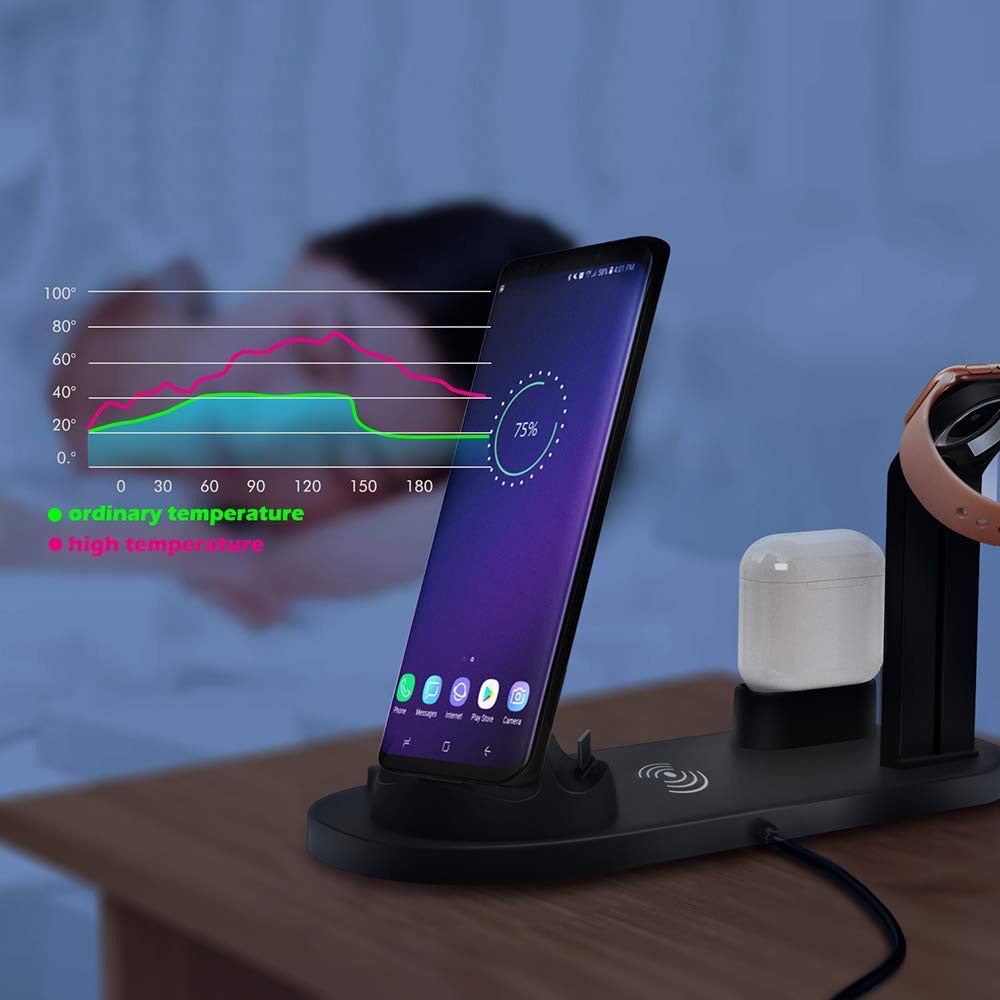 I like that I can charge my iPhone, my Apple Watch and my AirPod on one device, with them all in one place I can just take them and go, very easy. The charging power is very fast.
I LOVE THIS! It keeps the cords so organized and definitely looks alot better than having cords all over the place.