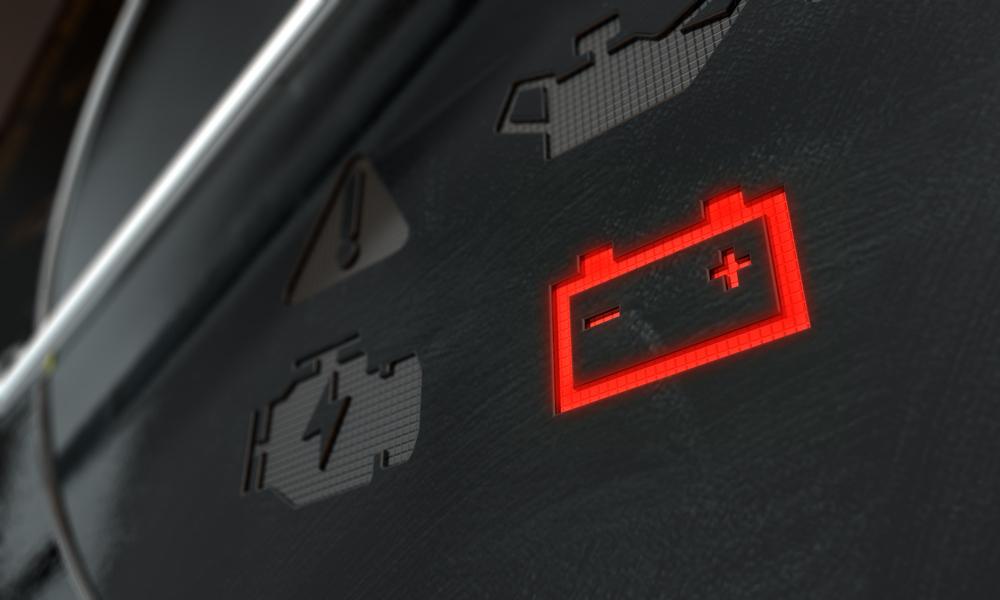 Never Be Stranded Again - The MPG Ultra Car Jumpstarter Your Ultimate Solution for Dead Car Batteries
Picture this: You're cruising down the open road, your trusty vehicle purring beneath you, and suddenly, disaster strikes! Your car decides to play stubborn and refuses to start. The engine doesn't roar to life; instead, there's an eerie silence, and the car is immobile. You're stranded, and your cell phone's battery is dwindling. What do you do?
Enter the MPG Ultra 2.0 Car Jumpstarter, your knight in shining armor in moments like these. With a solid rating of 4.4 out of 5 stars and glowing reviews, this intelligent charger is here to save the day when your vehicle's batteries throw a wrench in your travel plans.
The MPG Ultra 2.0 Car Jumpstarter is a game-changer for drivers everywhere. It's your compact, portable, and incredibly easy-to-use solution for jump-starting your vehicle, making it an essential tool for every car owner.
Safety For The Vehicle And The End User In Mind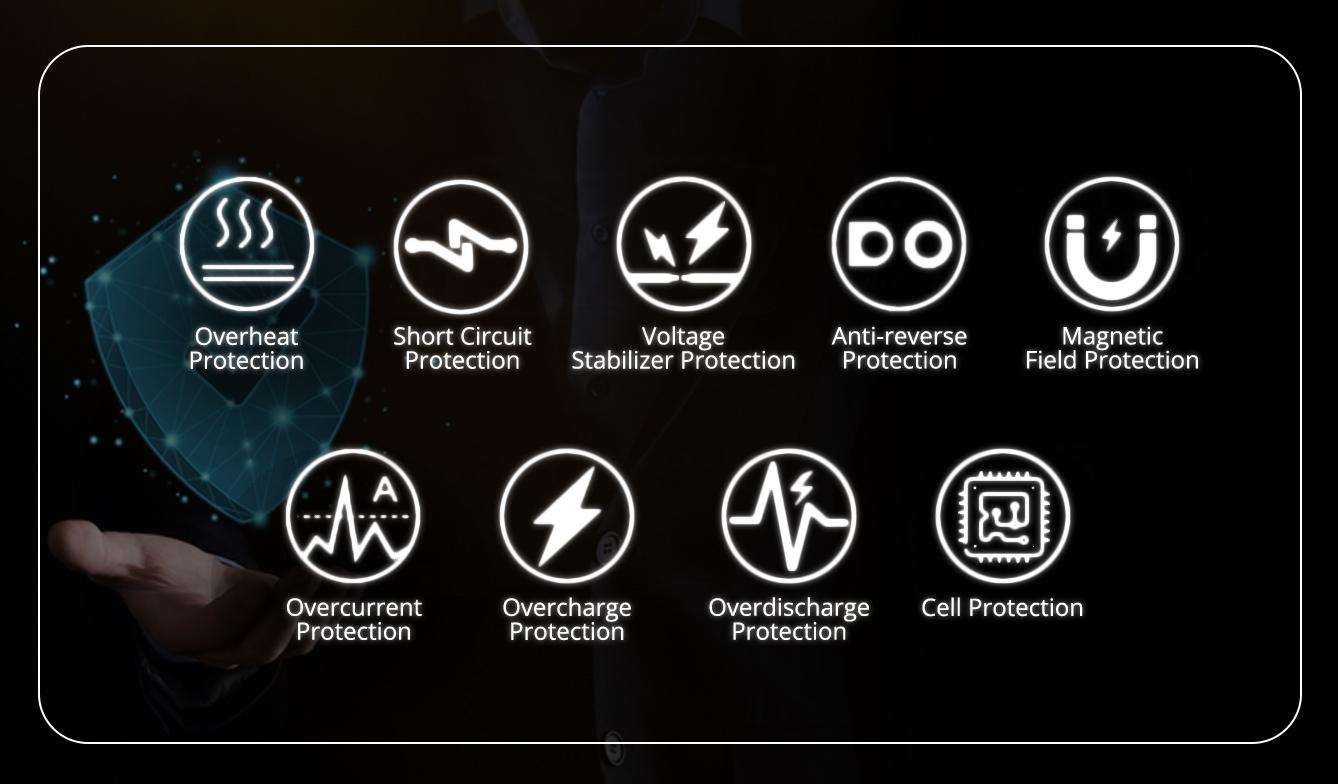 When it comes to the MPG Ultra 2.0 Car Jumpstarter, safety and reliability are paramount. This remarkable device is not just about jump-starting your vehicle; it's designed to provide you with peace of mind in a wide range of scenarios. At the heart of its dependability are the nine intelligent protections, including overheat protection, short circuit prevention, voltage stabilization, anti-reverse technology, magnetic field shielding, overcurrent safeguard, overcharge prevention, overdischarge protection, and advanced cell protection.
Each of these protective features plays a crucial role in ensuring that the MPG Ultra 2.0 is not only a powerful tool but also a safe one. Overheat protection guarantees that the device won't overheat during operation, preventing potential damage or accidents. Short circuit prevention ensures that electrical circuits remain intact, eliminating the risk of sparks or fires. Voltage stabilization maintains a consistent power supply, preventing damage to your vehicle's electrical systems.
Anti-reverse technology and magnetic field shielding protect against improper connections and interference, further enhancing safety. Overcurrent, overcharge, and overdischarge protections safeguard the battery from excessive power flow, extending the lifespan of the device and ensuring it's ready when you need it. Finally, advanced cell protection maintains the health of the internal batteries, maximizing their longevity.
The importance of these nine intelligent protections cannot be overstated. They provide a safety net for users, preventing accidents, protecting the device from damage, and ensuring it remains in peak condition for years to come. Whether you're jump-starting your car, using it as a power bank, or relying on its emergency flashlight, the MPG Ultra 2.0 stands as a trustworthy companion, thanks to these comprehensive safeguards. In a world where safety and reliability are paramount, the MPG Ultra 2.0 Car Jumpstarter's nine intelligent protections make it an indispensable tool for all your on-the-road and emergency needs.
Compact, Powerful, And Easy To Use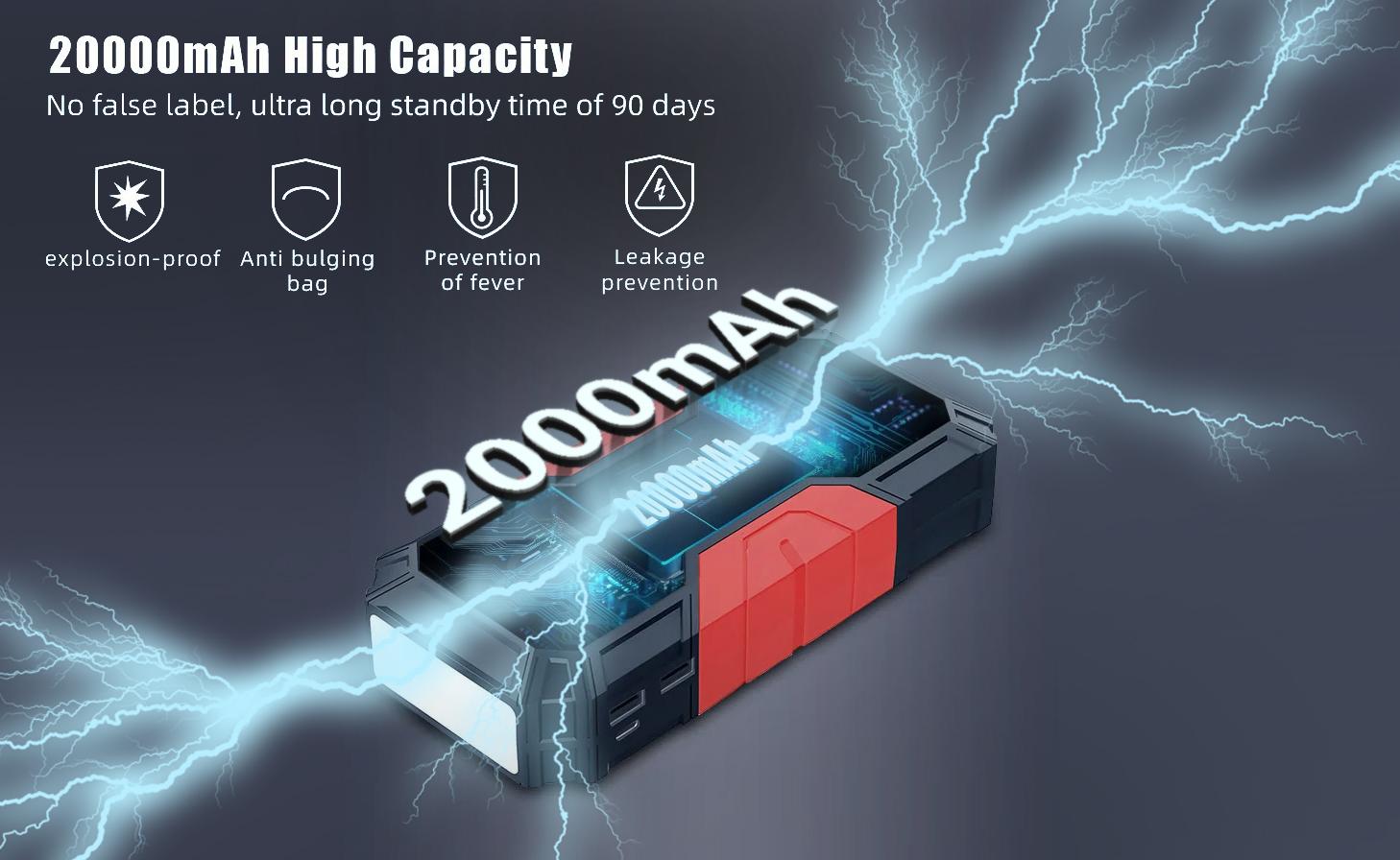 The MPG Ultra 2.0 Car Jumpstarter is your ultimate roadside companion, defined by its three key attributes: Compact, Powerful, and Easy to Use. Its compact design ensures portability, allowing it to fit conveniently in your glovebox or storage compartment. With an impressive 400A starting current and 800A peak current, it brings exceptional power to swiftly jump-start your vehicle, regardless of whether it's diesel or gasoline-powered. Its user-friendly operation makes it accessible to all, providing a hassle-free solution to dead batteries. In summary, the MPG Ultra 2.0 is the ideal choice for car owners, combining portability, robust performance, and ease of use to ensure you're always ready for any unexpected battery challenges.
Avoid Towing Fees And Waiting For Help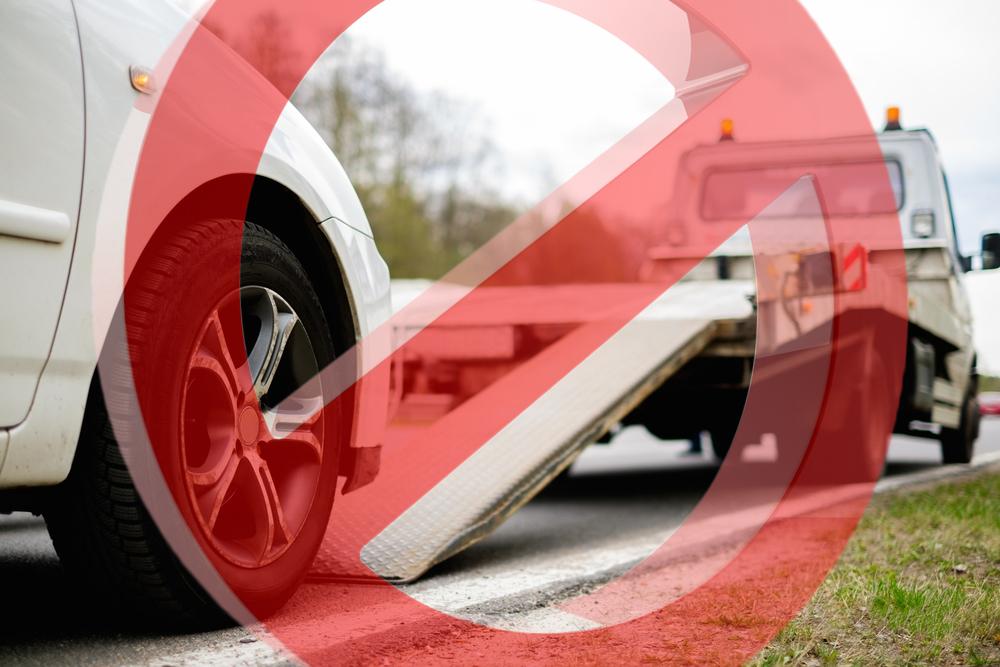 The MPG Ultra 2.0 Car Jumpstarter offers a compelling solution to "Avoid Towing Fees and Waiting for Help." With its robust power and ease of use, this reliable device ensures you never have to rely on costly towing services or wait for assistance when faced with a dead car battery. By swiftly jump-starting your vehicle, it empowers you to regain control of your journey, save time, and eliminate the need for expensive towing fees. Whether you're on a remote road or stuck in a busy urban area, the MPG Ultra 2.0 is your key to independence and peace of mind, ensuring you stay on the move without delays or additional expenses.
Emergency Led Flashlight Included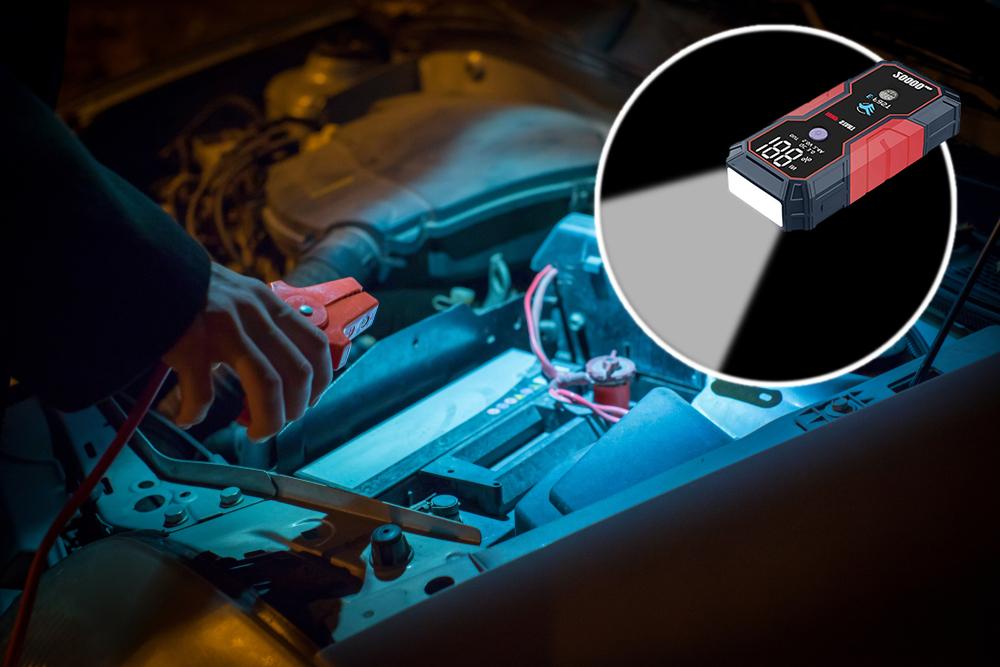 The MPG Ultra 2.0 Car Jumpstarter offers enhanced utility with its "Emergency LED Flashlight Included." This feature adds an extra layer of functionality to the device, providing a reliable source of illumination during unforeseen emergencies or low-light situations. Whether you're stranded on a dark road, experiencing a power outage, or simply need a light source while outdoors, the built-in LED flashlight comes to your rescue. With additional strobe and emergency modes, it ensures you have the visibility and safety you need, making the MPG Ultra 2.0 an indispensable tool for various scenarios beyond jump-starting your vehicle.
Broken Window Sharp Weapon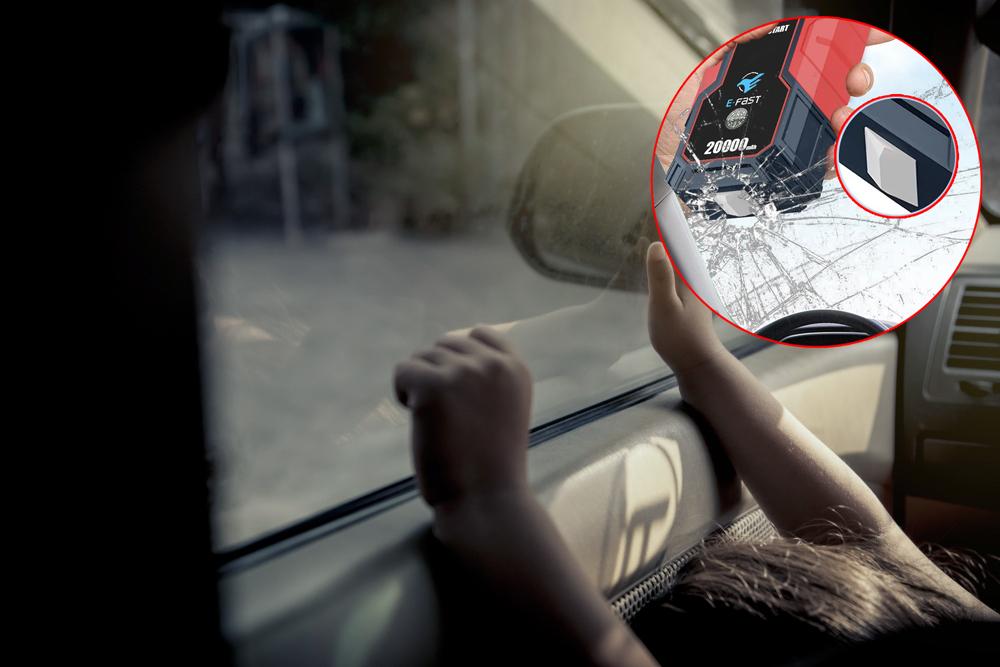 The MPG Ultra 2.0 Car Jumpstarter's remarkable versatility and user-friendliness go well beyond its vehicle jump-starting function. Its thoughtful design ensures accessibility to users of all ages, including the elderly and children. The device's simplicity and ease of use instill a sense of self-reliance, particularly for older individuals who may not be tech-savvy. In emergency situations, it serves as a lifeline, offering not only jump-starting capabilities but also the potential to break car windows for escape or assisting others in need, potentially saving lives. Children can also harness its straightforward design and safety features during emergencies, making it an invaluable asset when immediate help may not be available. The MPG Ultra 2.0 empowers individuals of all ages to take decisive action during critical moments, underscoring its significance as a versatile and life-saving tool.
Here is what they say
Customer Testimonials: "Saved me from being stranded, a must-have!" - Ulysses T.
Consumer Reviews: 4.8/5 stars based on 5000+ reviews.
Partnerships: Trusted by leading car manufacturers.
Their mission is to empower drivers with a reliable solution to dead batteries. We've been in the automotive industry for over a decade, serving countless customers and earning their trust.
The Versatile Scope of Application for the MPG Ultra 2.0 Car Jumpstarter
With a wide scope of application for the MPG Ultra 2.0 Car Jumpstarter is impressively broad. Its versatile functionality, compact design, and emphasis on safety and reliability make it an indispensable tool for a wide range of users. Whether you're a daily commuter, an outdoor enthusiast, a DIY enthusiast, or simply want peace of mind on the road, this stands ready to assist you in your time of need. Welcome the freedom and confidence this innovative device brings to your life.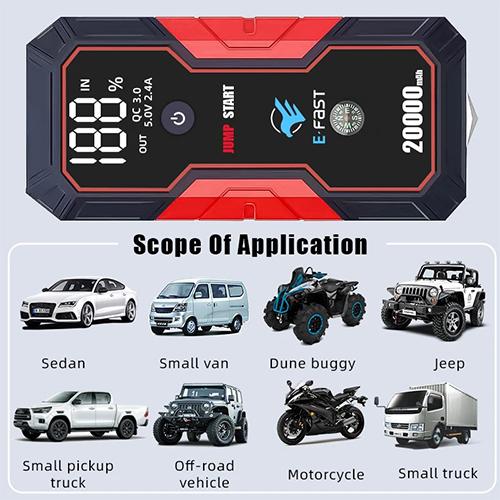 Where Can I Buy The MPG Ultra 2.0 Car Jumpstarter?
Get Yours Now! - Don't miss this opportunity to have your MPG Ultra Car Jumpstarter delivered to your doorstep. Say goodbye to dead car batteries and hello to peace of mind!
Don't wait until you're stranded with a dead battery. Get your MPG Ultra Car Jumpstarter today and take control of your journey. They offer a very special discount. Check it out now for availability.
Special Offer: Get Your Special 60% Off Today
Click To Check Discount & Availability >>