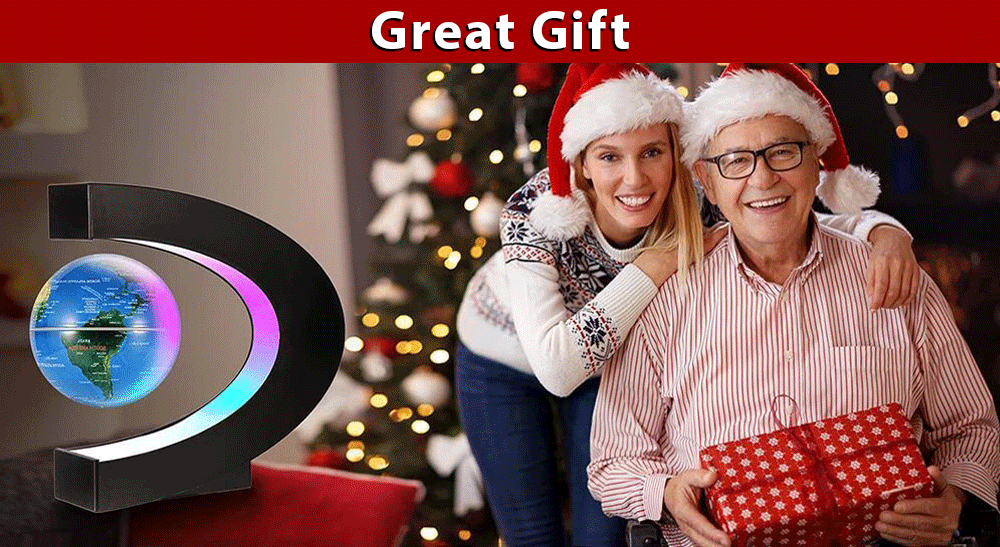 Searching for the perfect gift can be a challenging endeavor, but when you stumble upon something extraordinary, the quest becomes a delightful journey. Imagine the joy on the recipient's face when they unwrap the MPG Levitating World Globe—a gift that transcends the ordinary and ushers in a futuristic vibe to any home or office.
In the realm of captivating gifts, the MPG Levitating World Globe stands tall as a remarkable fusion of innovation and aesthetics. This magnetic masterpiece defies gravity, creating a visual spectacle that leaves a lasting impression on anyone who witnesses its mesmerizing levitation.
The globe's unique ability to gracefully rotate 360 degrees while suspended in midair adds an extra layer of enchantment. But what truly sets this globe apart is its vibrant LED lighting system. With three distinct colors—Purple, Pink, and Cyan—it transforms into a radiant work of art in the dark, making it the perfect centerpiece for any room.
Aesthetics Meet Durability in a Perfect Symbiosis
Crafted with a distinct C-shaped design and made from rugged ABS plastic, renowned for its durability and resistance to physical impacts and chemical damage, the MPG Levitating World Globe seamlessly marries form and function. It's not just a decorative piece; it's an enduring testament to craftsmanship and design.
Yet, it's not merely a decorative piece. This globe is a gateway to knowledge. It bears the English names of countries, making it an excellent tool for educating curious minds, young and old, about the world's geography. It's a gift that keeps on giving, inspiring learning and exploration.
Simple Setup, Infinite Wonder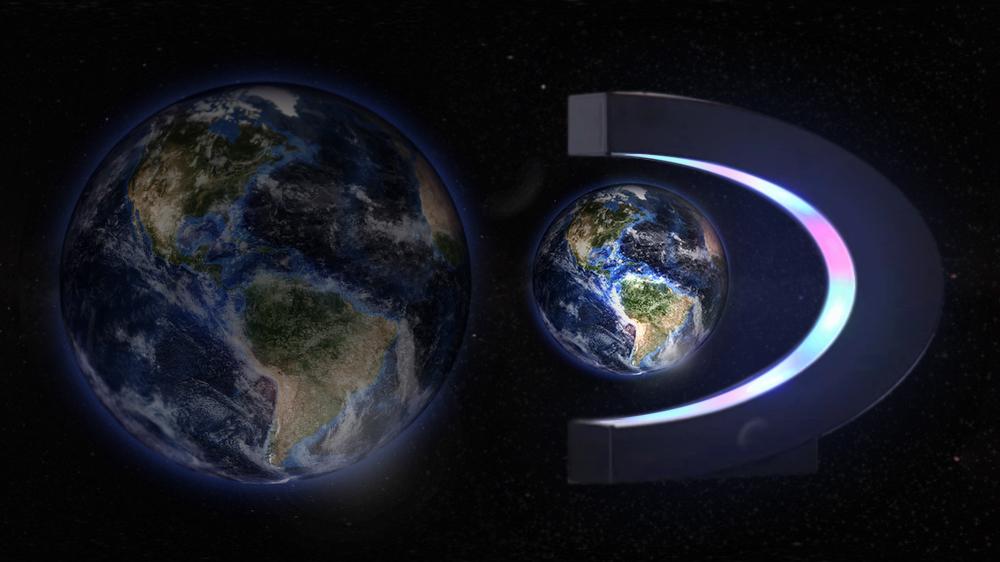 Ease of use is at the heart of the MPG Levitating World Globe's design. Setting it up is as effortless as plugging it into the included adapter, turning it on, and placing the globe between the C-shaped base. In mere moments, you'll witness the enchanting sight of the globe suspended in midair, ready to amaze and astound.
Unmatched Value and Savings
With a retail price of $175.95, the MPG Levitating World Globe is already an outstanding value. But here's the kicker: your price is just $79.95, and that includes free shipping—a staggering $96.00 in savings! And if one isn't enough, our multi-unit discounts are here to sweeten the deal. Buy 2 units and save 10%, reducing the cost to a mere $71.95 each. Opt for 3 units and enjoy a 15% discount, bringing the price down to just $67.95 each. And for those looking to transform multiple spaces, snag 4 units at a 20% discount, making each globe an astonishing $63.95.
Real Stories of Joy and Satisfaction
The MPG Levitating World Globe isn't just a gadget; it's a source of wonder and joy. Our customers can attest to that:
Rodney H. from New York: "My hunt for an interesting and unique desk decoration was over when I discovered this and immediately purchased it. Exactly how I imagined it, it's exactly what I expected. I followed the video's instructions and was able to get the globe to float in no time! Incredible Gadget Decoration!"
Rania T. from San Francisco: "My brother is a tech geek, and I purchased this for him during his birthday. He likes it; he knows I'm not into tech, but he's fascinated by how this fantastic tech décor can create an awesome futuristic atmosphere in his bedroom. I'm overjoyed that he enjoys it."
Matt G. from Utah: "I'm thrilled that this flying globe has finally arrived. It was a breeze to set up, much easier than I had imagined. My favorite part is how it floats in the air as the LED color lights up. The perfect present for a techie, I heartily suggest it. Beautifully done!"
Green T. from New Jersey: "When I spotted this globe, I decided to buy it for my kid because he's always wanted a world globe. He's blown away by it and can't stop talking about it! I could even use the floating world globe to show him all the different countries in the world. Suitable for children of all ages."
Specifications at Your Fingertips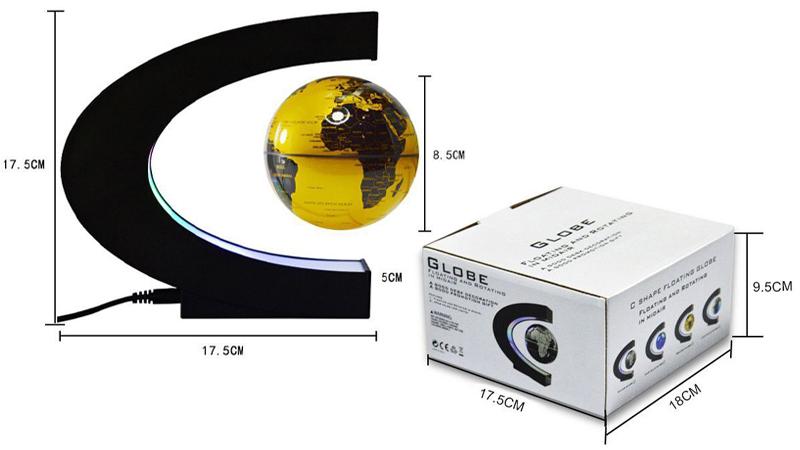 The MPG Levitating World Globe isn't just a gadget; it's a source of wonder and joy. Our customers can attest to that:
Product name: MPG Levitating World Globe
Color: Blue & Golden
Body Material: ABS, rubber oil coated, and metal
Output Voltage: 12V
Input Voltage: 110V - 240V
Net Weight: 483 grams
Size: 18cm x 8.5cm x 17cm
Plug Type: US plug
Light Source: LED bulb
Batteries Required: No
Power Source: AC
In Conclusion: Elevate Gifting to a Whole New Level
The MPG Levitating World Globe isn't just a gift; it's an experience. A blend of technology and artistry, it adds a touch of magic to any space it graces. Whether you're seeking a unique present or an educational tool, this globe exceeds all expectations. Order yours today, and gift a world of wonder and exploration with the MPG Levitating World Globe!
Where Can I Buy The MPG Levitating World Globe?
As of May 2023: Ever since MPG Levitating World Globe was on major international media, an incredible amount of buzz has been generated. Due to its popularity and positive reviews, the company is so confident in its product that they are now offering a one-time, first-time buyer 60% discount with a 30-day money-back guarantee.
Special Offer: Get Your Special 60% Off Today
Click To Check Discount & Availability >>