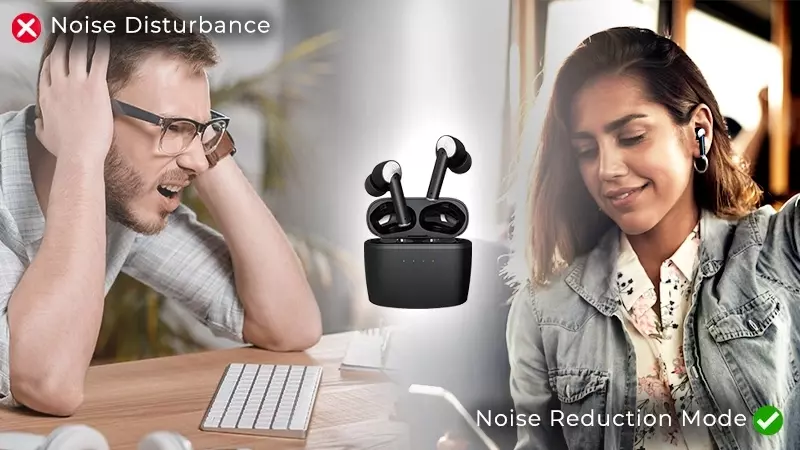 MPG PremierPlay V4 Outperform Other Bluetooth Earbuds With Superior Sound Quality & Clear Calling Technology!
Stress-free. Pain-free. Feel the music or talk on the phone for 10 hours at a time while aware of your surroundings!
Reduce the external ambient noises of the world around you disconnecting your senses from the outside world and immersing you in the present..
The greatest earbuds immerse you in the music or film you're viewing.
Whether you want to spend the trip catching up on a podcast, listening to your favorite album, or just filtering out the noise around you so you can enjoy traveling in isolation, headphones with ANC can help you get there.
A Simple Mission: To Achieve Perfect Balance between Comfort & Sound Quality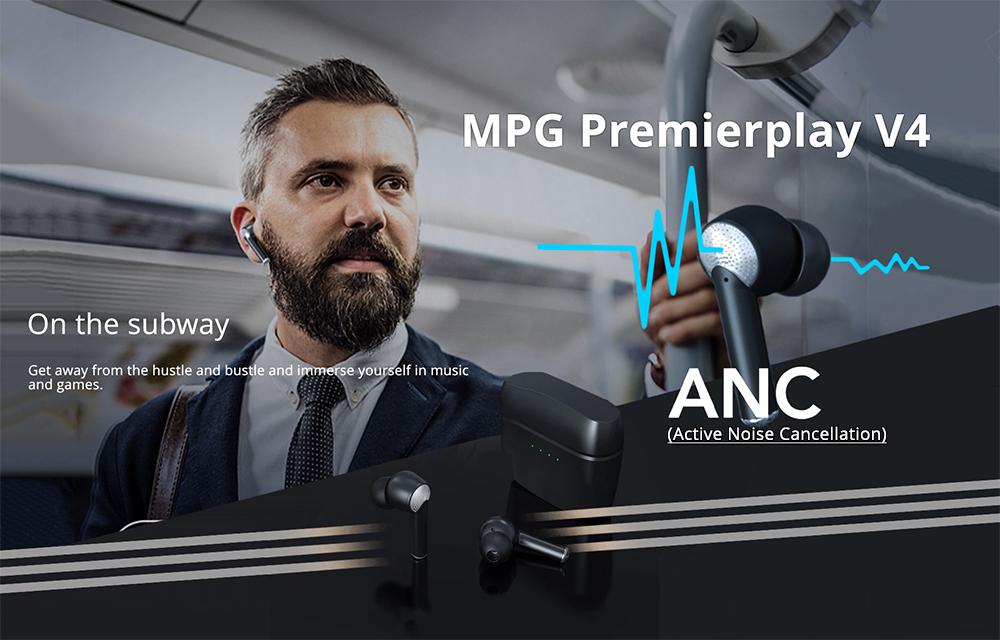 The MPG PremierPlay V4 earbuds feature advanced ANC technology for noise reduction, as well as a transparent mode for when you need to stay aware of your surroundings.
The MPG PremierPlay V4 earbuds are designed for ultimate convenience and ease of use, with upgraded touch controls that are intuitive and user-friendly. With just a gentle touch, you can easily control music playback, answer and end calls, adjust volume, and more. Additionally, these earbuds feature advanced noise-cancellation technology that effectively reduces heavy low-frequency noise, allowing you to enjoy your music or games without distraction and immerse yourself in a peaceful, quiet environment.
To sum it up, if you're in search of top-notch wireless earbuds with noise-cancellation capabilities that deliver excellent sound quality and unparalleled comfort, then look no further than the MPG PremierPlay V4. Whether you're a true audiophile or simply enjoy listening to music while on the move, these earbuds are certain to exceed your expectations.
MPG PremierPlay V4 Cutting Edge Features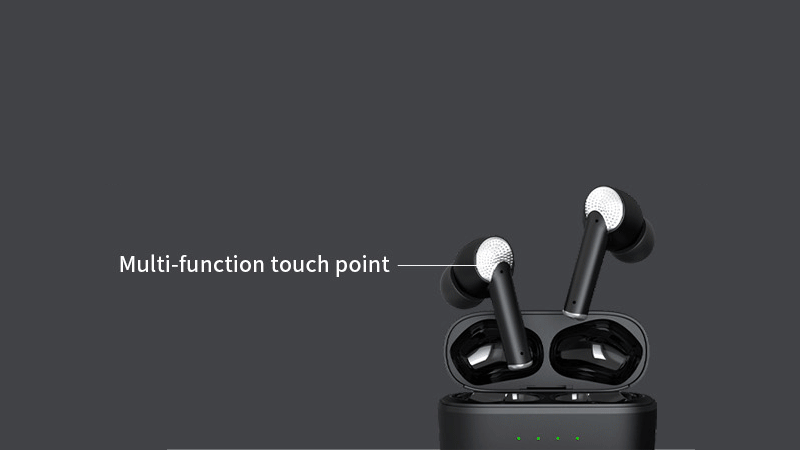 6 Unique Features Of MPG PremierPlay V4:
Latest 5.2 Bluetooth Connectivity: Our earbuds have Bluetooth 5.2 for fast and stable wireless connectivity, ensuring uninterrupted high-quality audio.
ANC/ENC Noise Reduction: Our earbuds have ANC and ENC features that reduce external noise, allowing for an immersive audio experience.
Transparency Mode: Amplifies external sounds using the earbuds' microphones, enabling you to be aware of your surroundings while listening to audio.
Crystal Clear Call: Earbuds have tech for clear calls - noise reduction, echo cancellation, and crystal-clear audio for both parties.
IPX5 Waterproof: Earbuds are water-resistant with IPX5 rating, suitable for exercise and light rain.
Smart Touch: Earbuds have touch control for audio, calls, and other functions. Easily adjust audio settings and control your device with a few taps on the surface.
In Conclusion: Noise Out, Music In!
MPG PremierPlay V4 earbuds revolutionize music listening with advanced noise-cancellation, transparent mode, and user-friendly controls. Packed with features, including Bluetooth 5.2 and crystal clear calls, these earbuds are priced at just $59.95 (60% off), thanks to their direct-to-consumer model. Don't miss out on this great deal; visit the official website to buy now.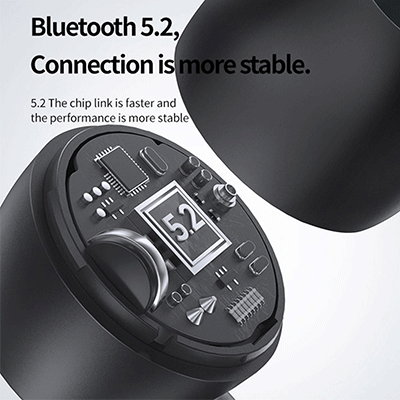 Where Can I Buy The MPG PremierPlay V4?
As of May 2023: Ever since MPG PremierPlay V4 was on major international media, an incredible amount of buzz has been generated. Due to its popularity and positive reviews, the company is so confident in its product that they are now offering a one-time, first-time buyer 60% discount with a 30-day money-back guarantee.
Special Offer: Get Your Special 60% Off Today
Click To Check Discount & Availability >>