Luminescent Stress Relief Sticky Balls
Regular price
$34.90
Sale price
$24.90
Unit price
per
Sale
Sold out
Feeling stress? Are you looking for something squishy? The Luminescent Stress Relief Sticky Balls Are Ideal For You!
Discover Luminescent Stress Relief Sticky Balls, a great tool for relieving stress at the workplace or at home. It's portable; carry it to your workplace and squeeze it when you're stressed. The satisfying pleasures just allow you in releasing all of your tension. If you don't want to show others that you're stressed, the Luminescent Stress Relief Sticky Balls are perfect because it is only one handful in size.
It may be a fun toy to play with your children, or you could buy Luminescent Stress Relief Sticky Balls as a gift for them. What's better than having a family bonding section. Family means a lot to us, and with these Luminescent Stress Relief Sticky Balls, you may have a valuable fun time with your children.
What makes it so special? It glows in the dark! Imagine your children seeing these presents; they would be overjoyed and surprised. It can also stick to ceilings for 3-20 seconds and stick to ordinary gypsum walls for 5-30 seconds. Train your children and your own quickness and agility at the same time.
Products Features:
★ 【Safe and Convenient】Made 100% from high-quality thermoplastic rubber that is non-toxic and BPA-free. These Luminescent Stress Relief Sticky Balls are soft and will not harm the child, and they may also improve the emotional connection between parents and children.
★ 【Endless Fun】Luminescent Relief Sticky Balls can be tossed against the wall, it will stick on it; simply wait for the ball to fall gently before catching it. Toss the ball on the ceiling to help you relax if you're puzzled.
★ 【Super tear-resistant】In comparison to many other stress relief balls, Luminescent Stress Relief Sticky Balls are highly tear-resistant and can be pressed lightly, making them easy to hold. Perfect for relieving tension.
★ 【Stress Relief】If you're searching for stress relievers or a new fidget toy, these squishy balls are ideal. Squeezing provides quick tension reduction.
★ 【Ideal Gift】Luminescent Stress Relief Sticky Balls are simple and great to use for rehabilitation and physiotherapy. These autistic toys are also beneficial for youngsters with ADD or ADHD, as well as individuals suffering from OCD or excessive levels of stress or anxiety.

Product Description:
1. Parent-child sports, stick balls, the product is soft and does not hurt the children.
2. Self-training exercise ball, throw it against the wall and be ready to catch it before it falls.
3. Squeezable, soft, and pleasant to the touch. Reduce tension and increase hand flexibility.
Product Specification: 
Product Name: Luminescent Stress Relief Sticky Balls
Material: Environmentally friendly TPR soft and safe
Color: Red, Yellow, Blue, and Green (Randomly Select By Us)
Size: 4.5cm / 1.7inch
Note :

*Do not throw the newly purchased ball directly to the ceiling because it will adhere to it and not fall off. Play with it with your hands for a few minutes, and if there is no stickiness, wash it with water.
*The ball itself does not glow. Please place the ball in a light area for 2-3 hours after receiving the products, then place it in a dark location to view the ball clearly.
*The color of the balls(red, blue, green & yellow) are randomly sent by us, there's no option to choose. 
Package Includes :
4 x Luminescent Stress Relief Sticky Balls
8 x Luminescent Stress Relief Sticky Balls
Shipping Policy

FREE SHIPPING (Worldwide) FOR ORDERS ABOVE $60!

Our Estimated Shipping Time

🚀 To USA:

     Standard Shipping (7-15 days) - $5.95 (Free over $60)

🚀 To CANADA:

     Standard Shipping (10-15 days) - $5.95 (Free over $60)

🚀 To AU/ UK/ NZ:

     Standard Shipping (7-12 days) - $5.95 (Free over $60)

🚀 To DE/ES/IT/NL/SE:

     Standard Shipping (7-10 days) - $5.95 (Free over $60)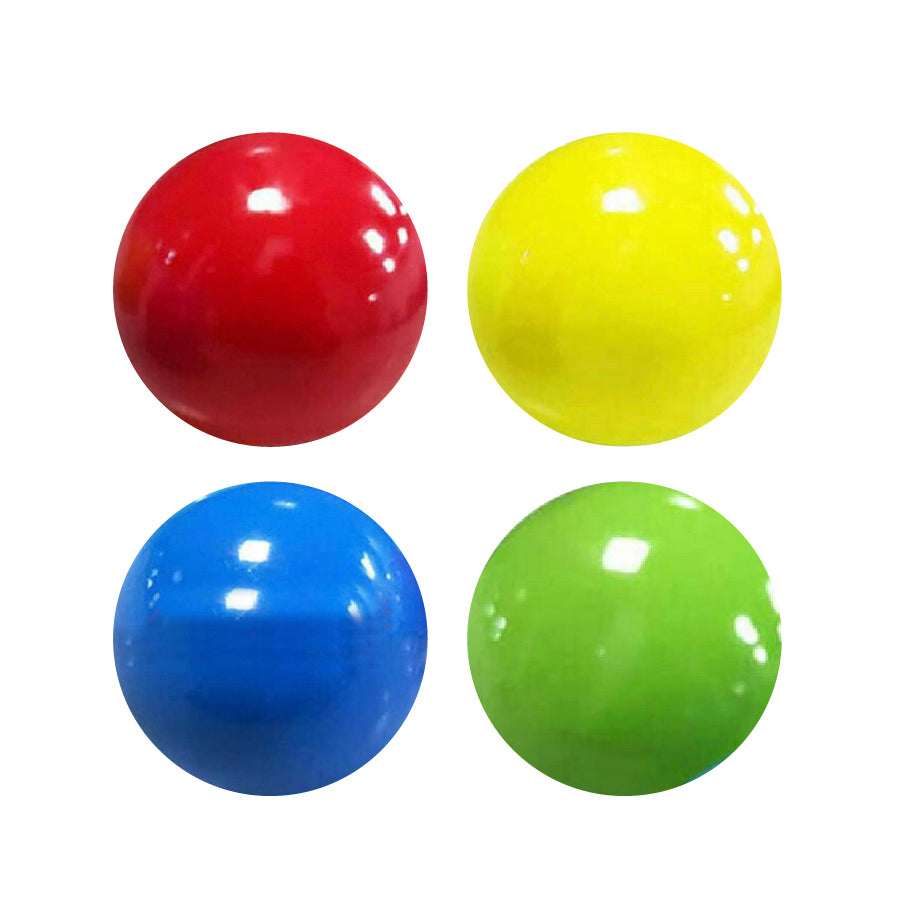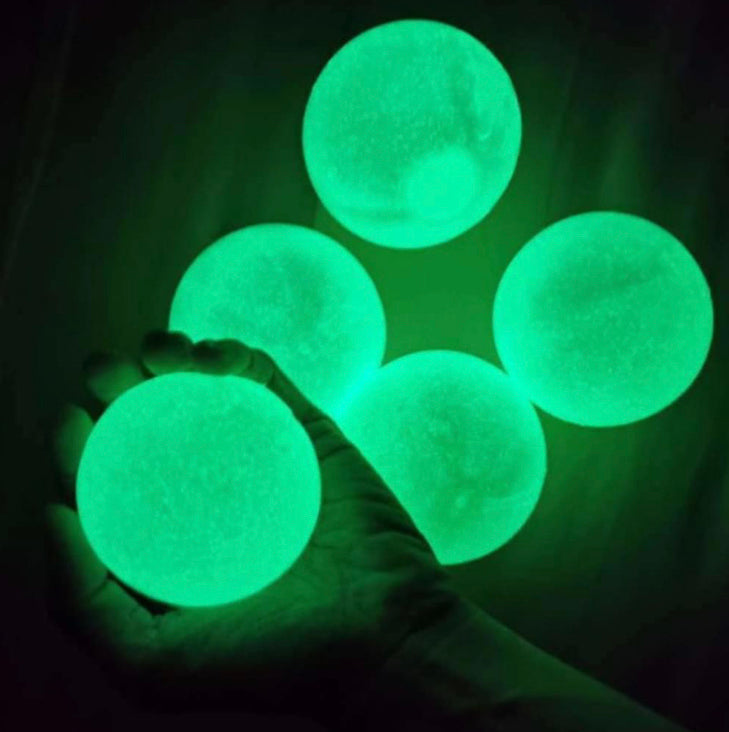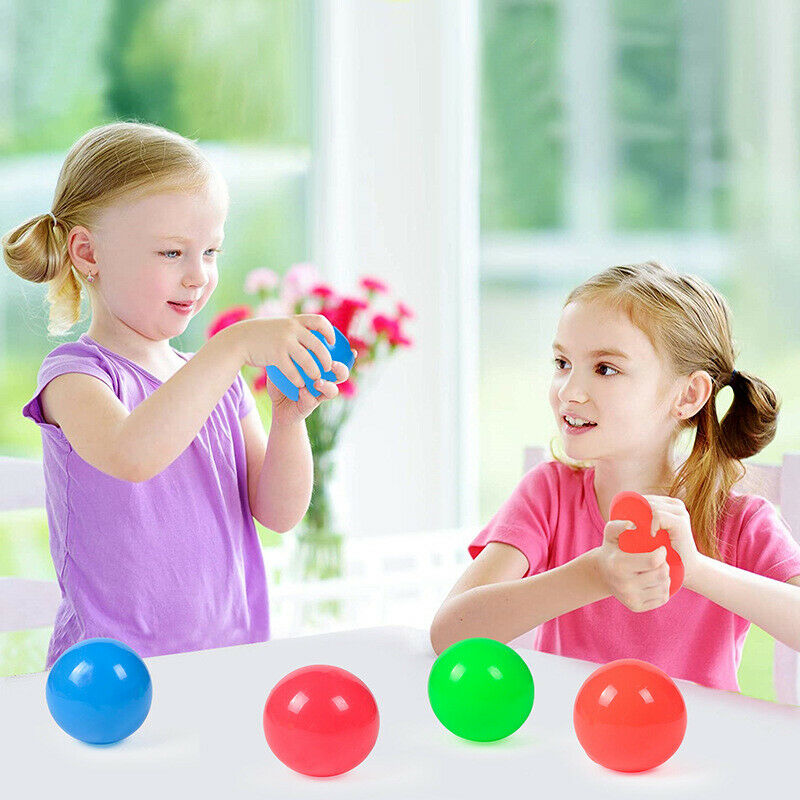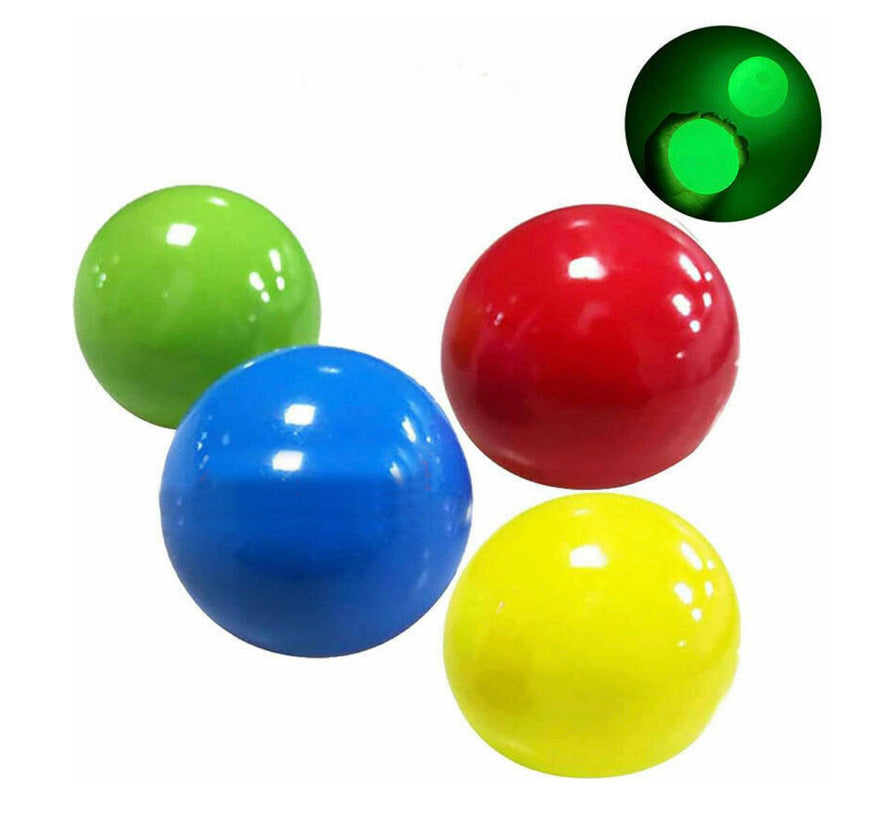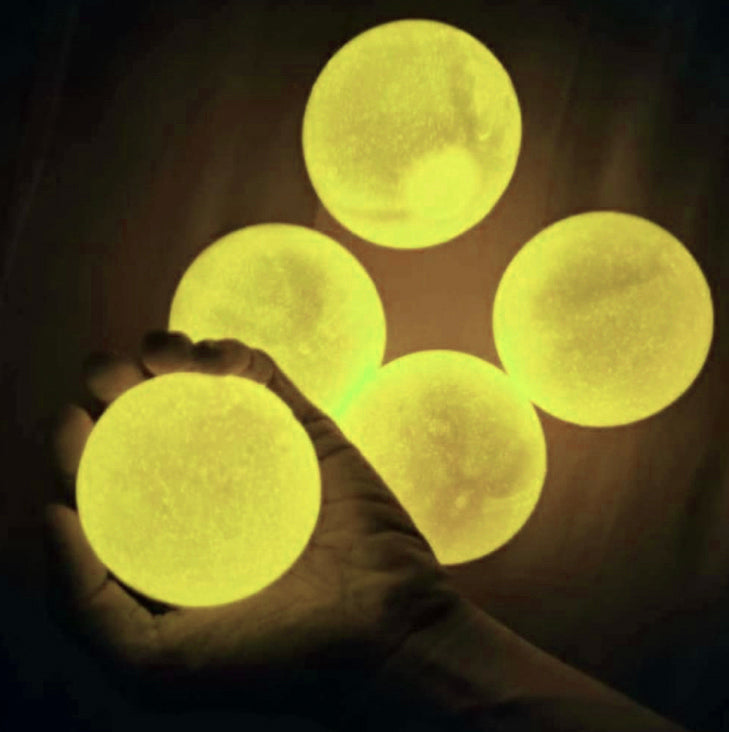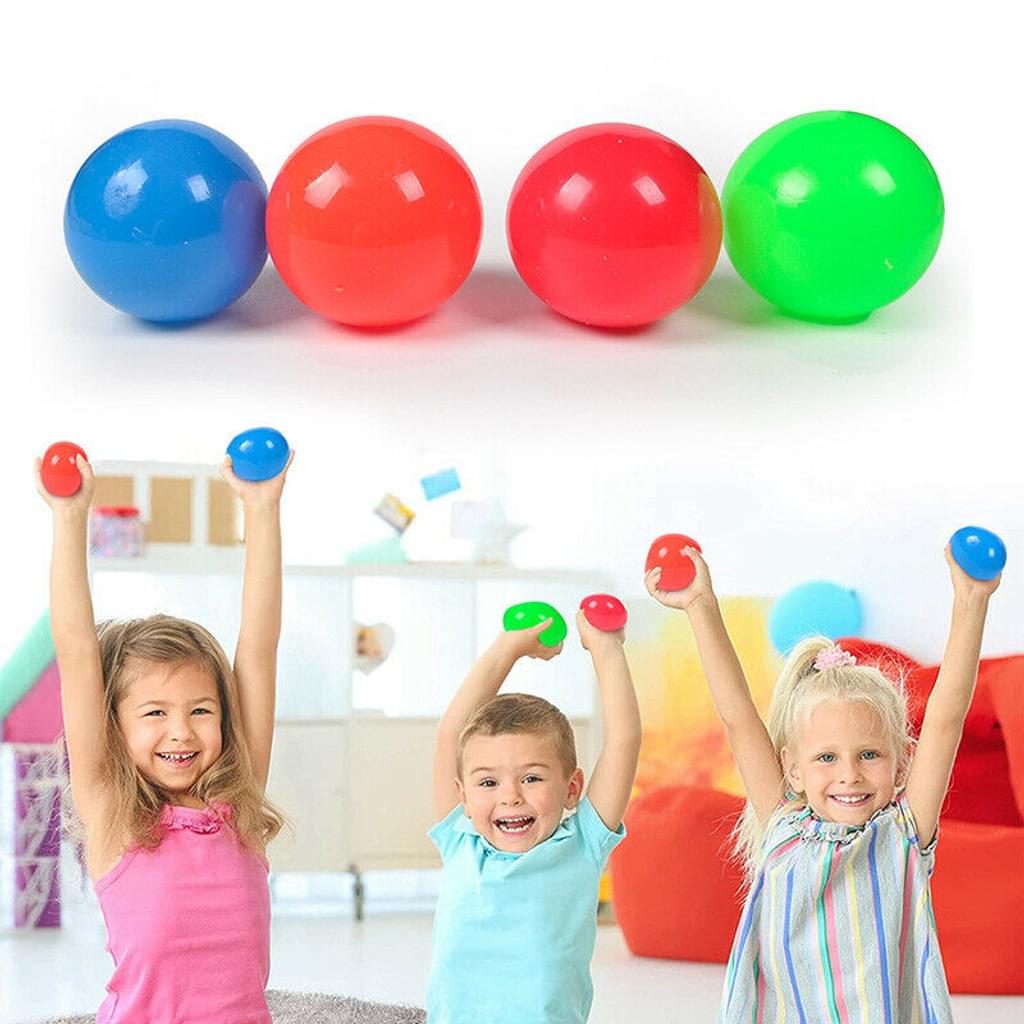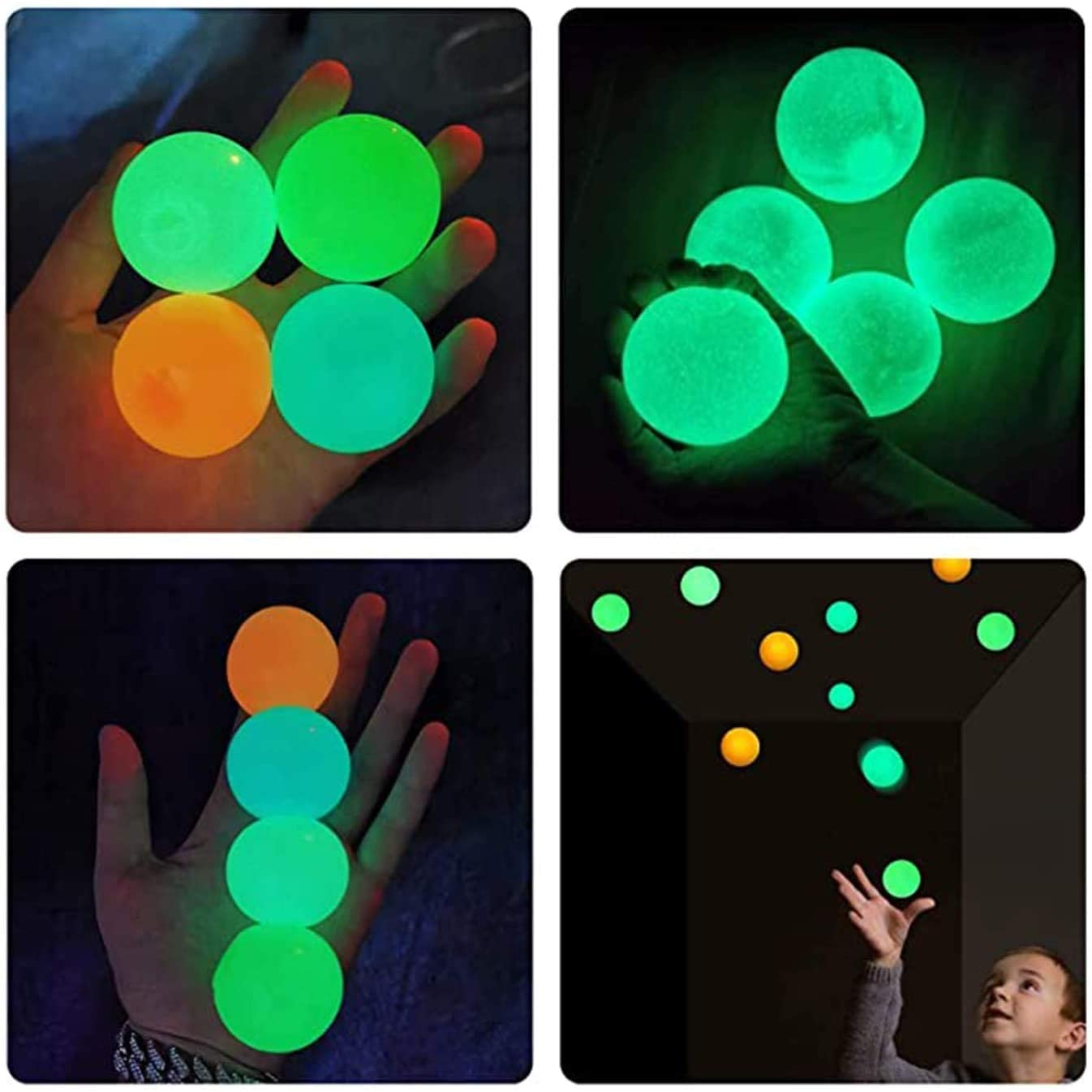 These are really small. I expected them to be bigger like the picture of the family playing catch. I purchased them for my 4 little grandchildren to play with us adults but there's no way they can catch these tiny balls as they are very young 6, 4, 2. The 2 year old has autism. The balls were pretty squishy by the time they arrived so not very stress relieving and they weren't very sticky either as they never stuck to the ceiling on attempts. I thought they would've been packed in a sturdy box instead of the little post bag. They are about the size of golf balls, so far too small for our young kids to play catch with. They also took 2 1/2 months to arrive in the post so I won't be buying anymore products from outside my homeland. Didn't think it would take that long. Bit disappointed overall.